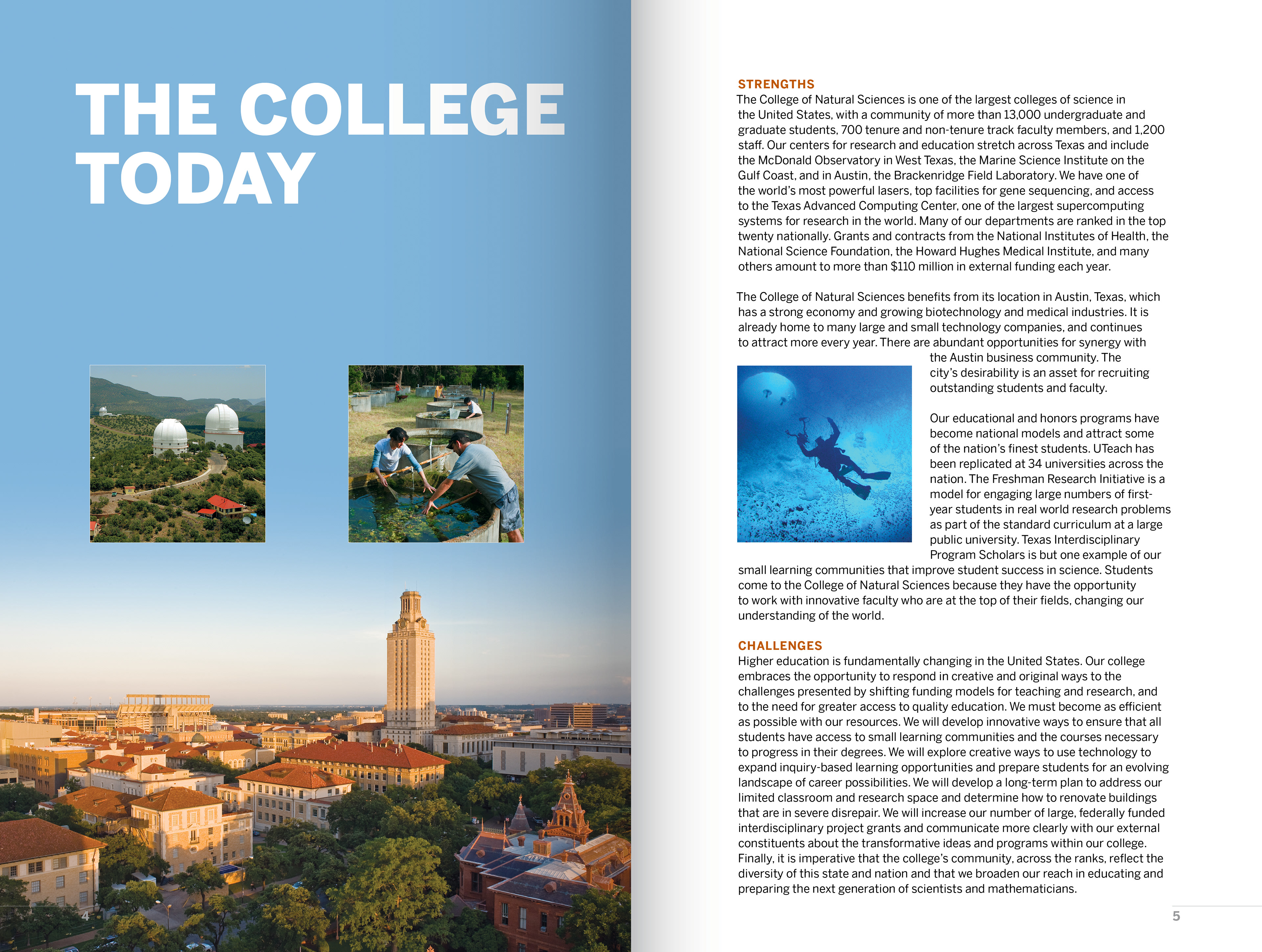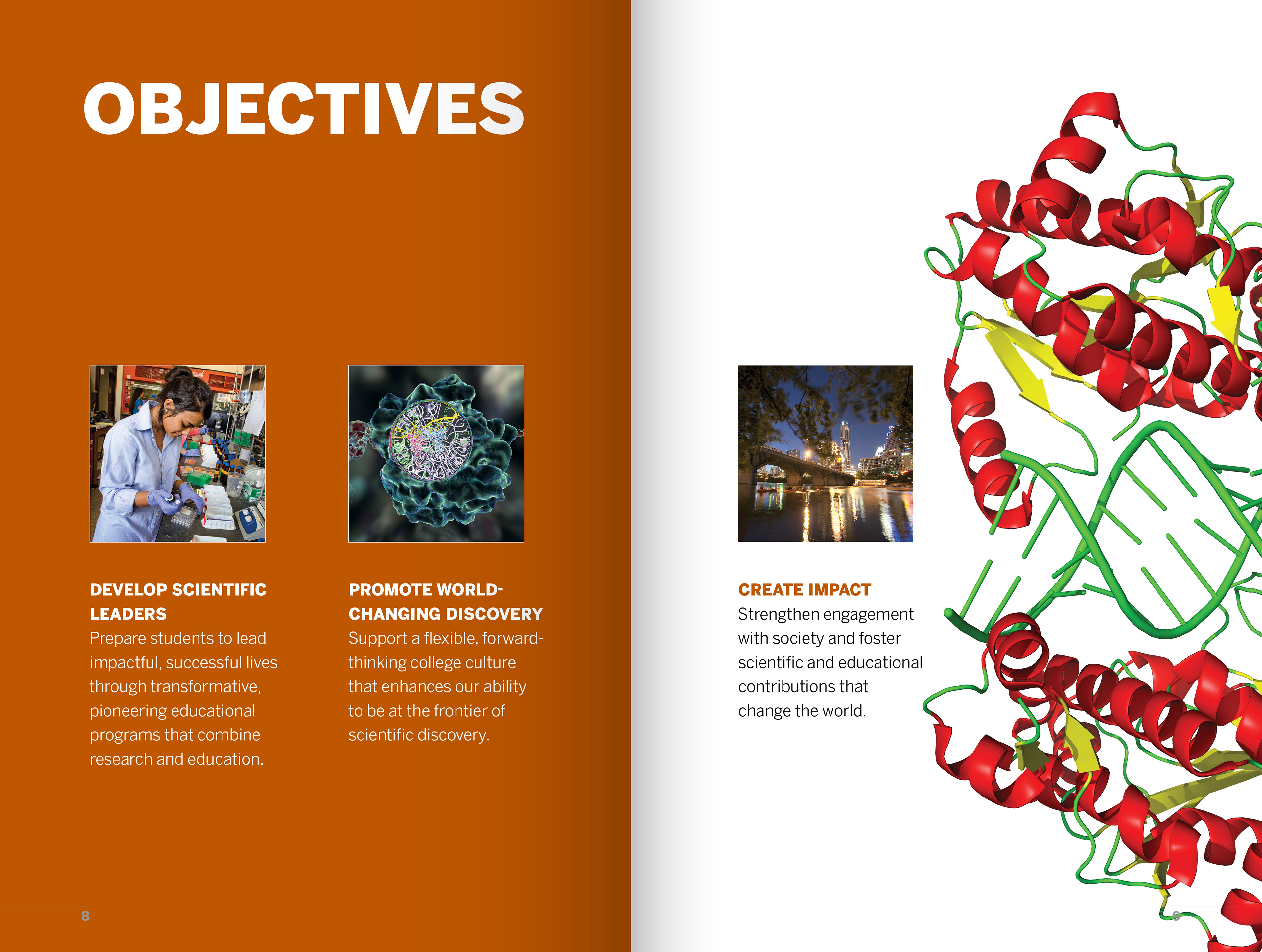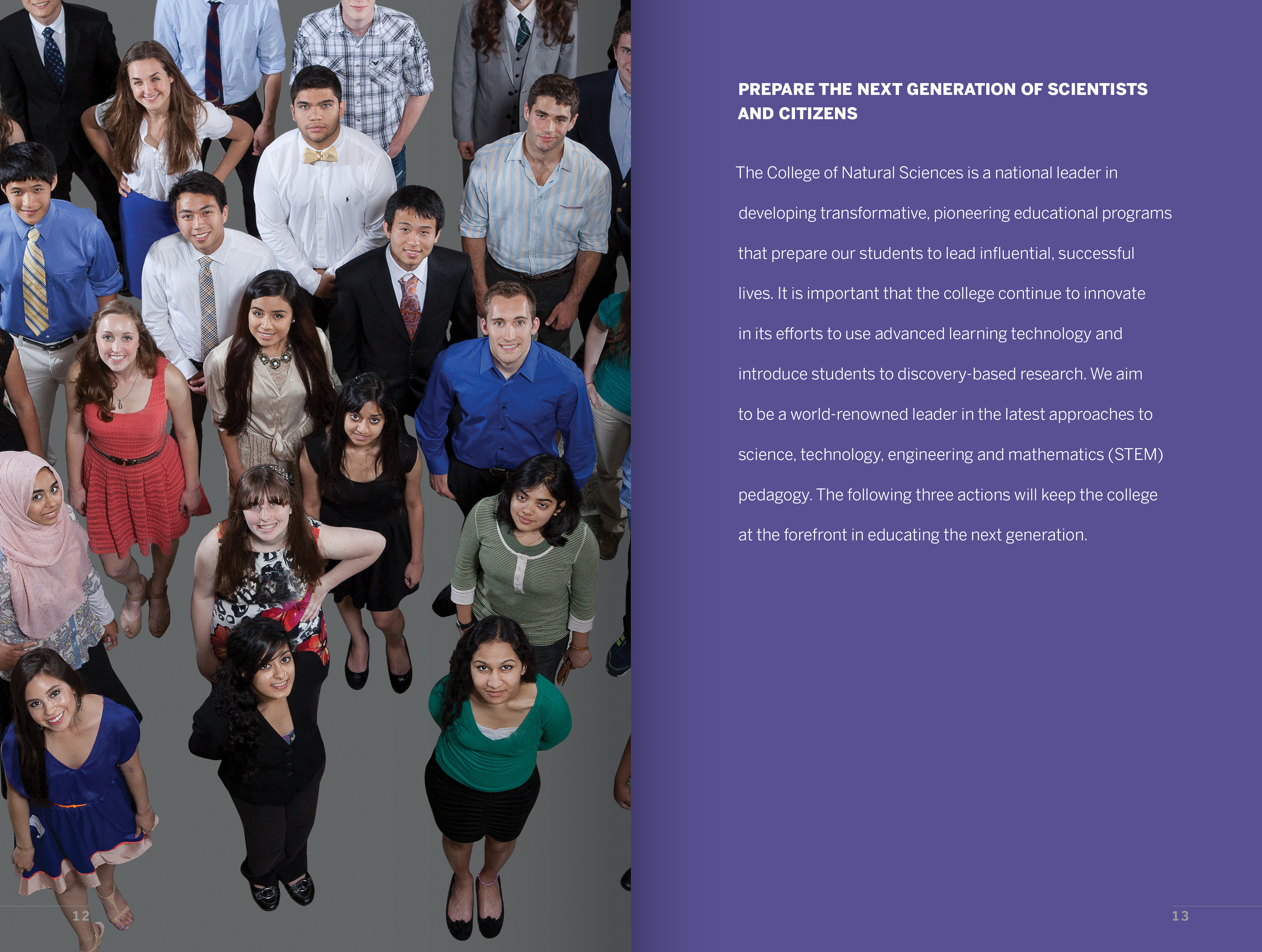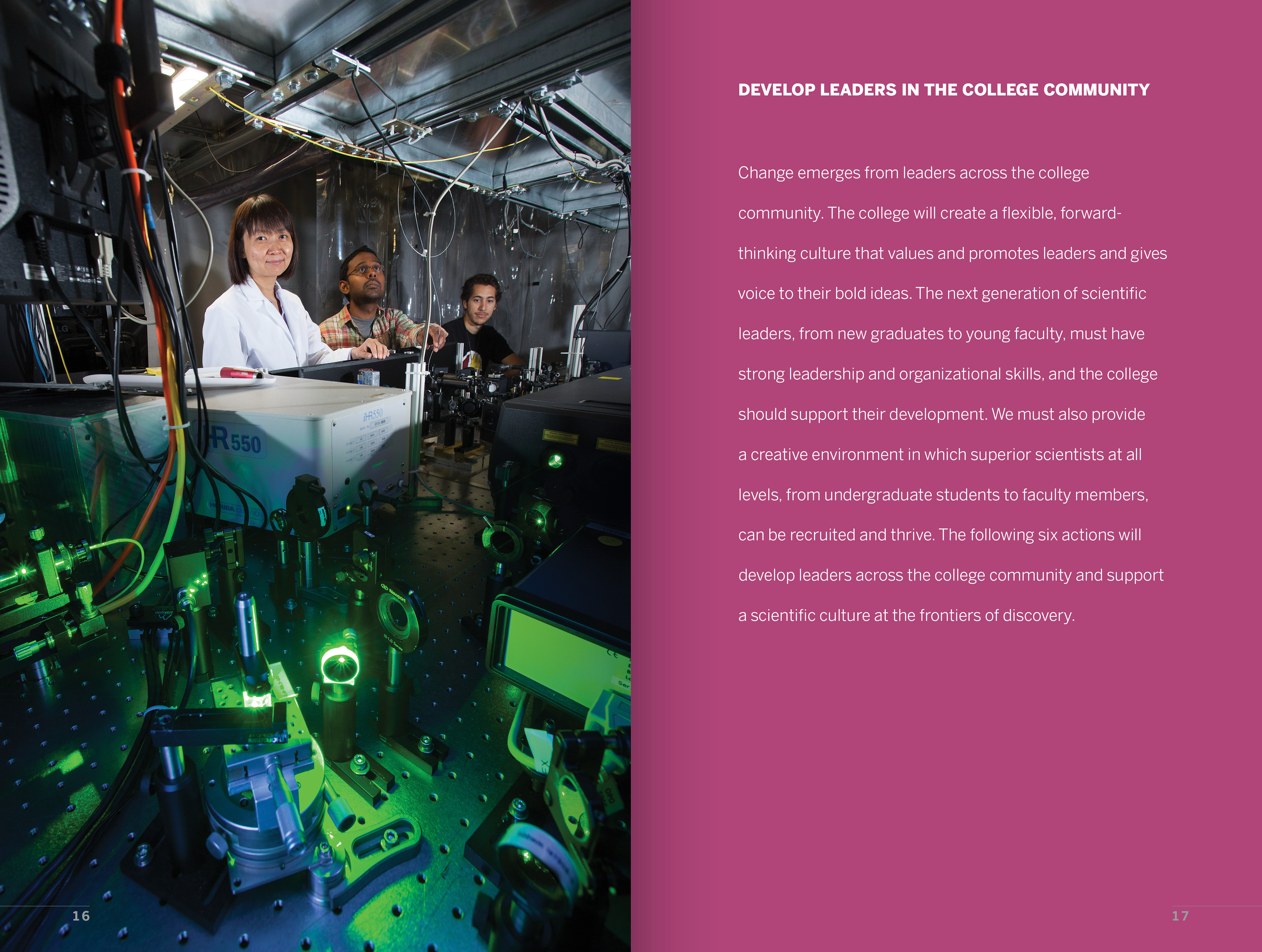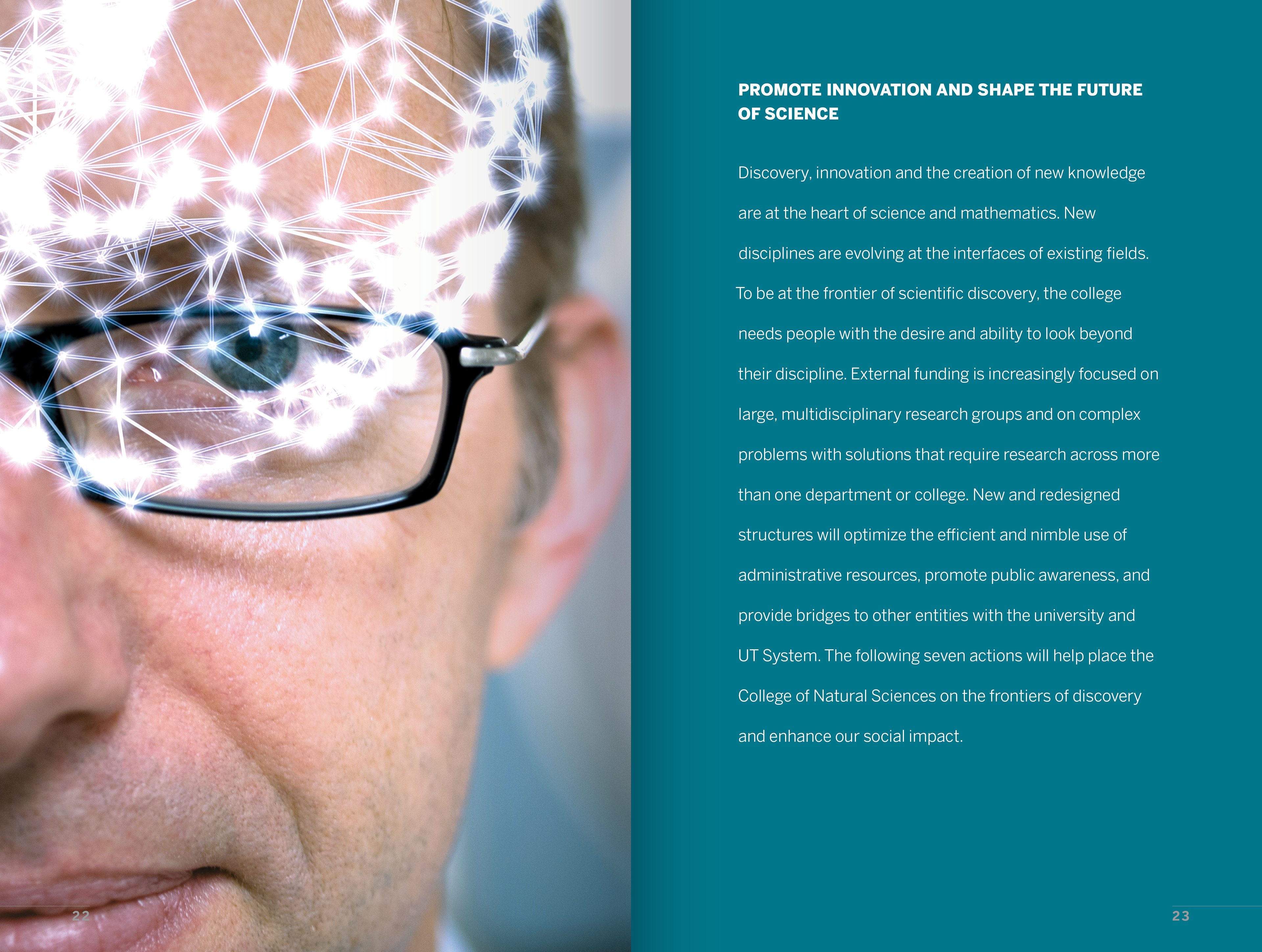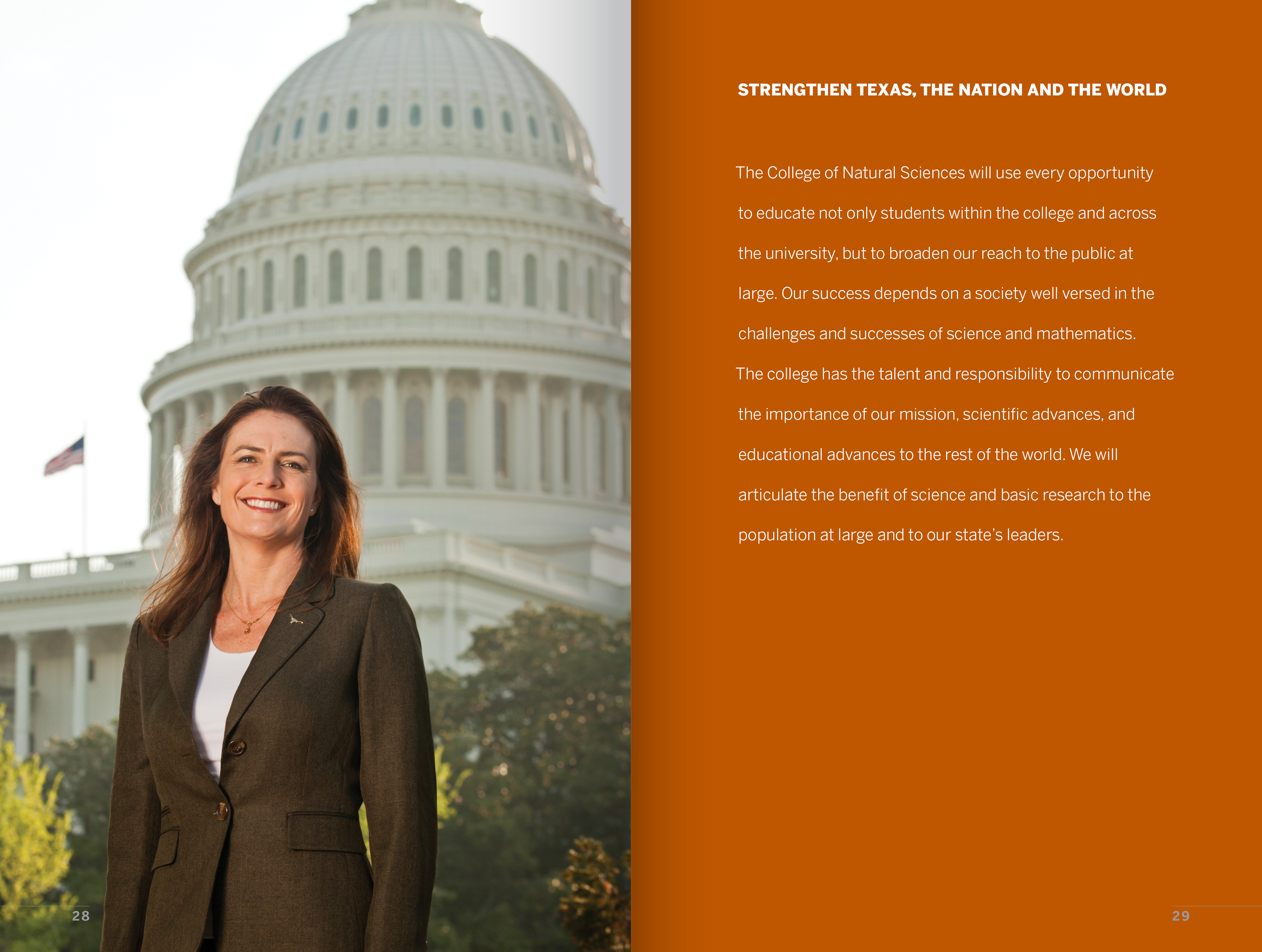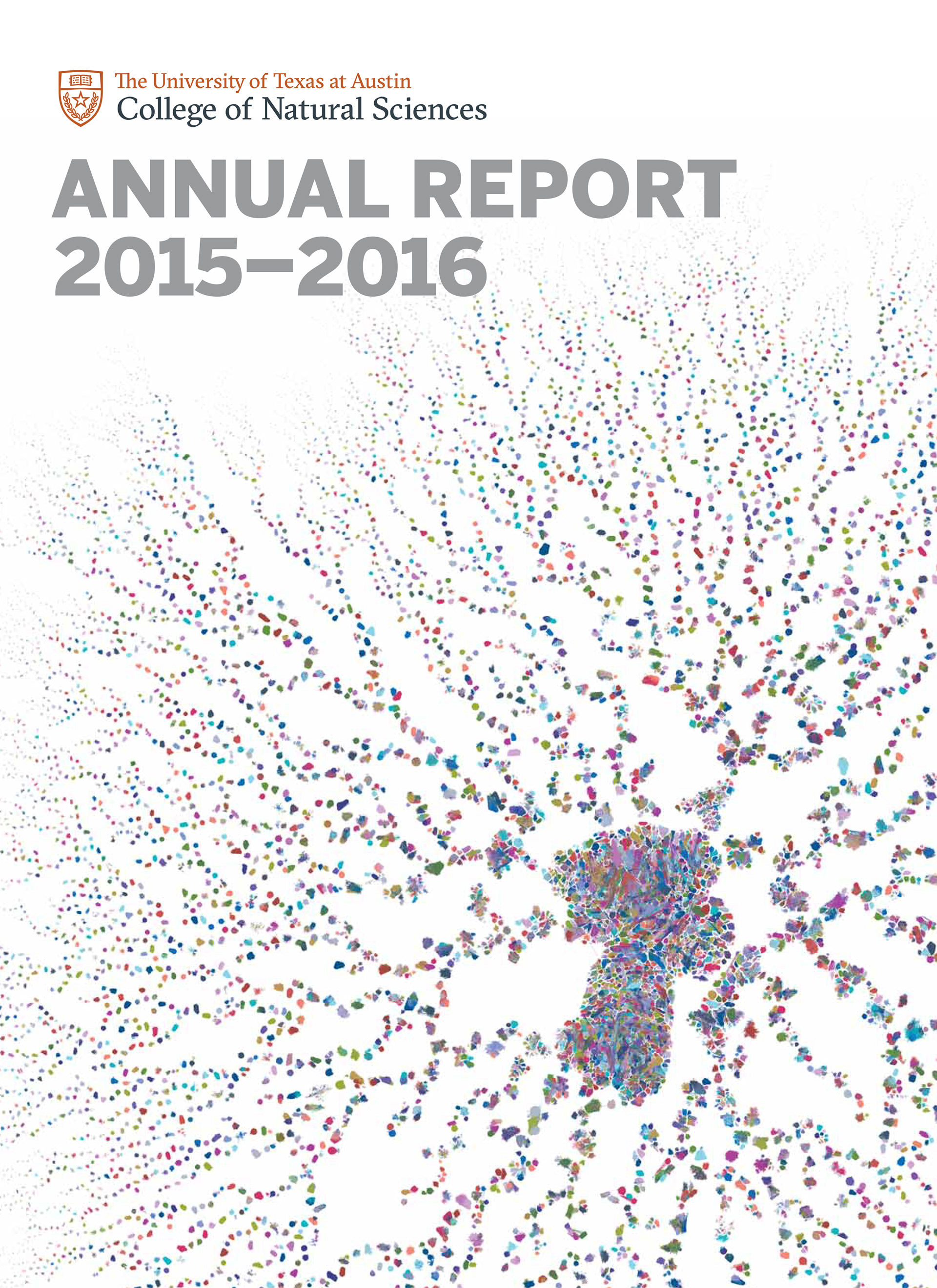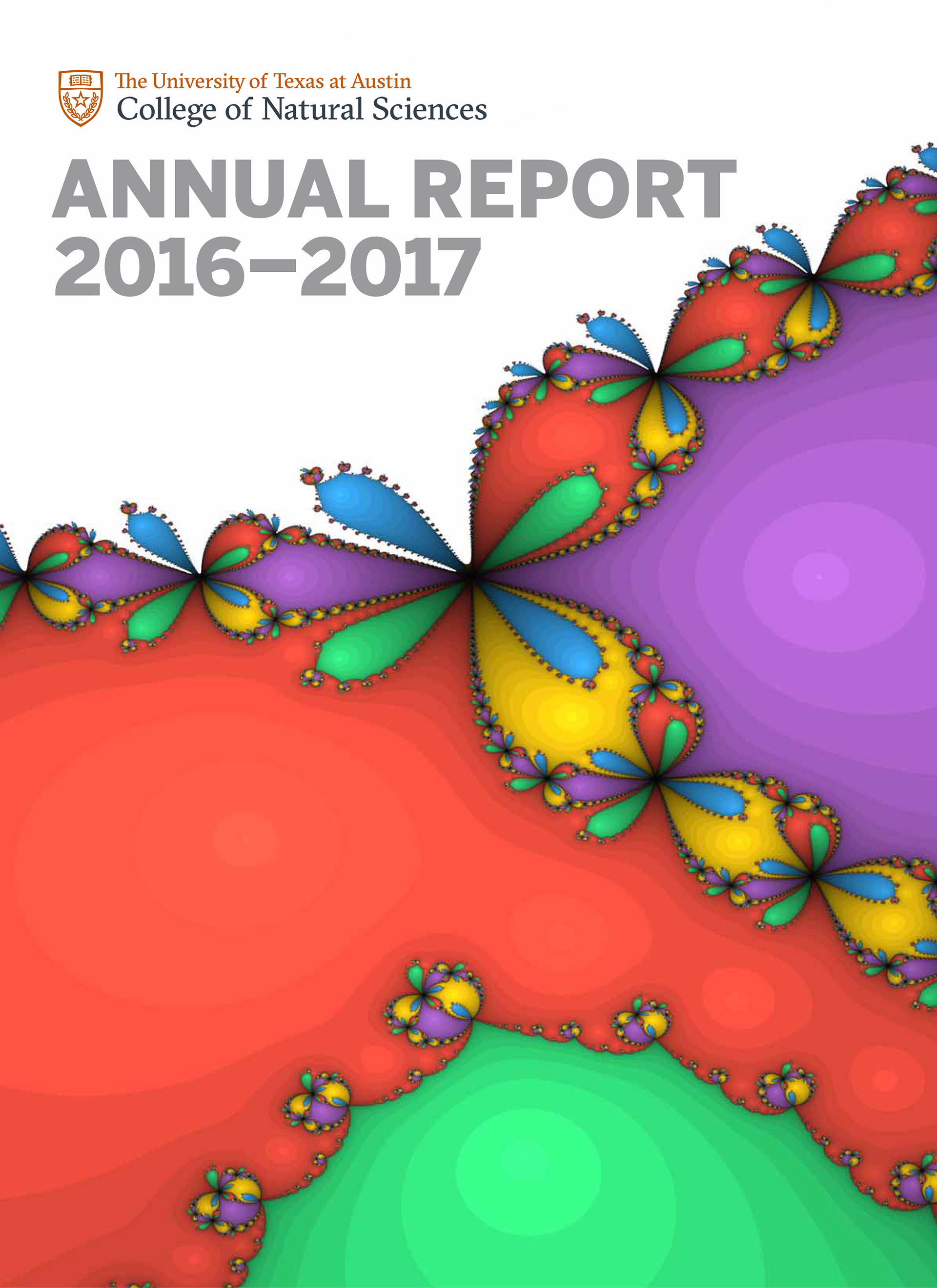 Role:
Art Director and Designer
Goal:
Establish a visual identity for the College of Natural Sciences, defining typographic style, color palettes, image styles and tone for key communications. Use this new identity to help shape materials supporting our strategic communications, including a strategic plan (print and digital).
Audience:
Texas State Government, UT System Regents, Chancellor's Office, UT President and Provost's Office
Process:
CNS was undergoing significant change as a newly hired dean brought bold leadership and new ideas to the college. I collaborated with the CNS Communications Director on distilling the new dean's vision into a forward-thinking brand.
We defined the tone and style of the college brand using the dean's five-year strategic plan for transformative change in the college's academics and administration. The plan was crafted upon three objectives: developing scientific leaders, promoting discovery and creating impact. The strategy behind the plan defined the essence of CNS: 21st-century education and research.
Solution:
Anchored by a new tagline, "Discovery Starts Here," the tone and style of the CNS brand influences content strategy in CNS and beyond. Concise wording yields simple and bold designs. The rich color palette of jewel tones combined with state-of-the-art science imagery create immersive, visually rich experiences. The strategic use of photography and illustrations spans all fields of science research and highlights numerous aspects of undergraduate, graduate and postdoctoral education.
Impact:
The plan and its rollout reached thousands of stakeholders and influencers in the UT community and shaped the visual style of CNS communications and beyond.
Personnel:
Strategy and writing by Lee C. Fonts: Benton Sans by Font Bureau.