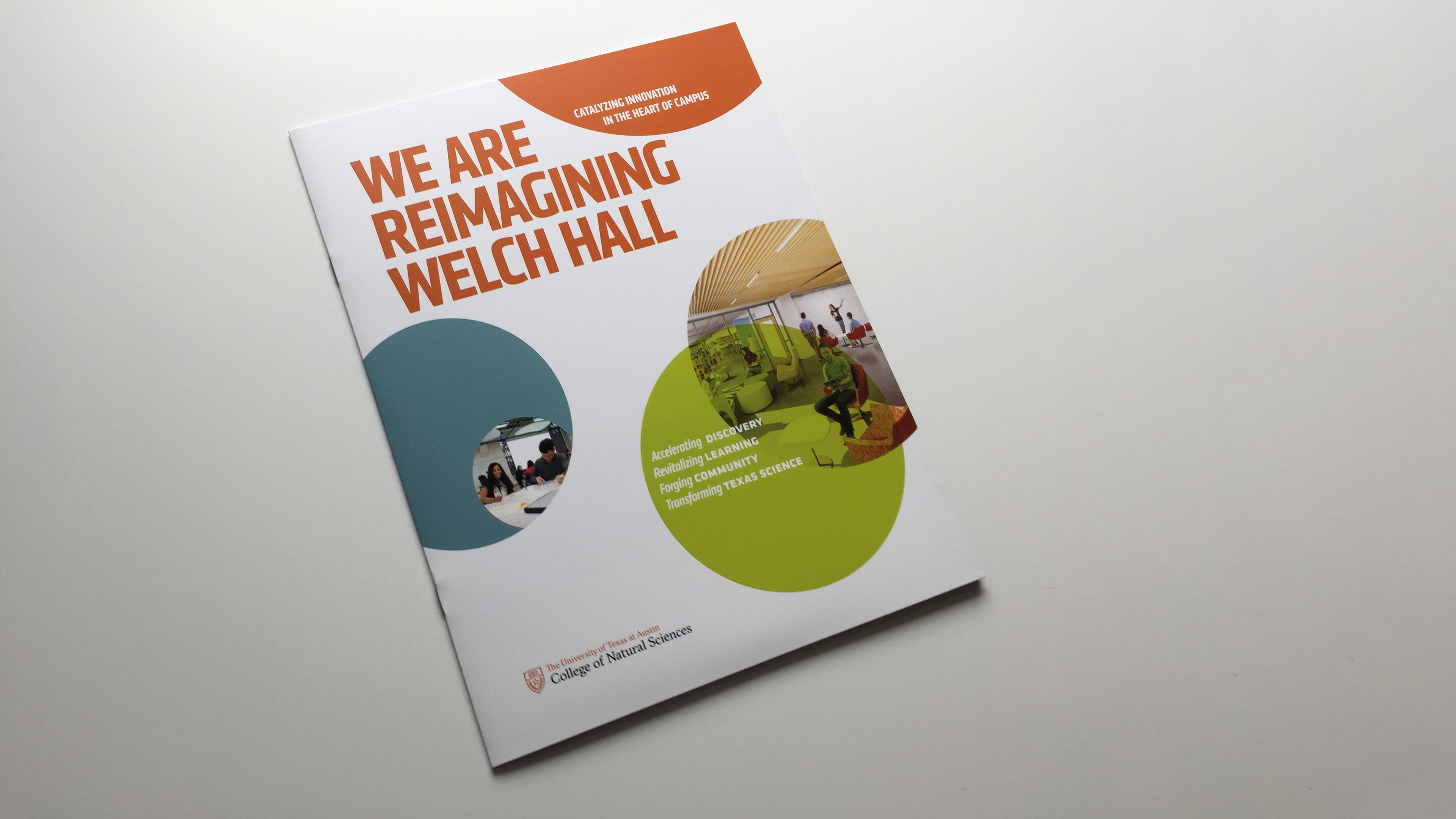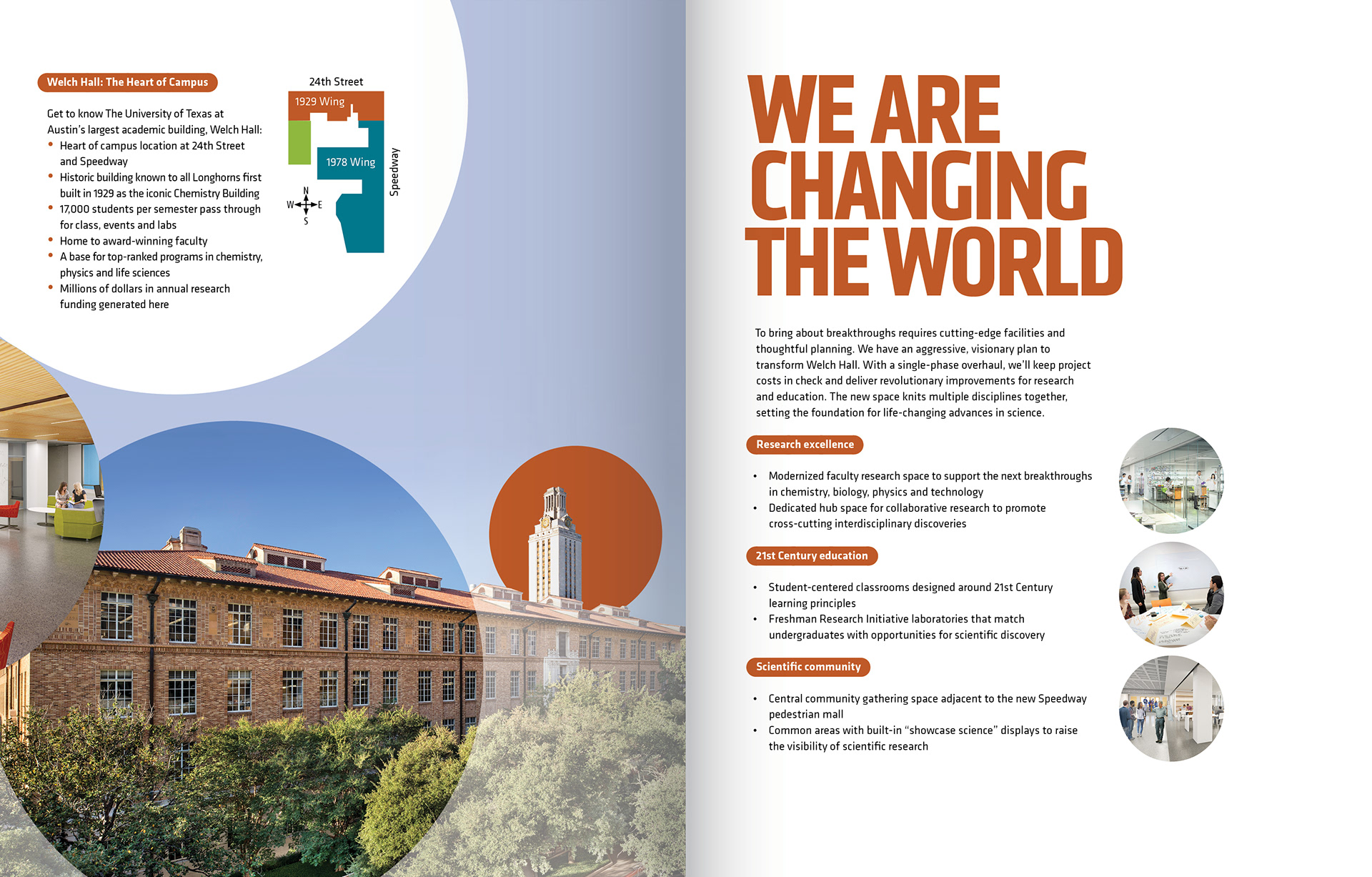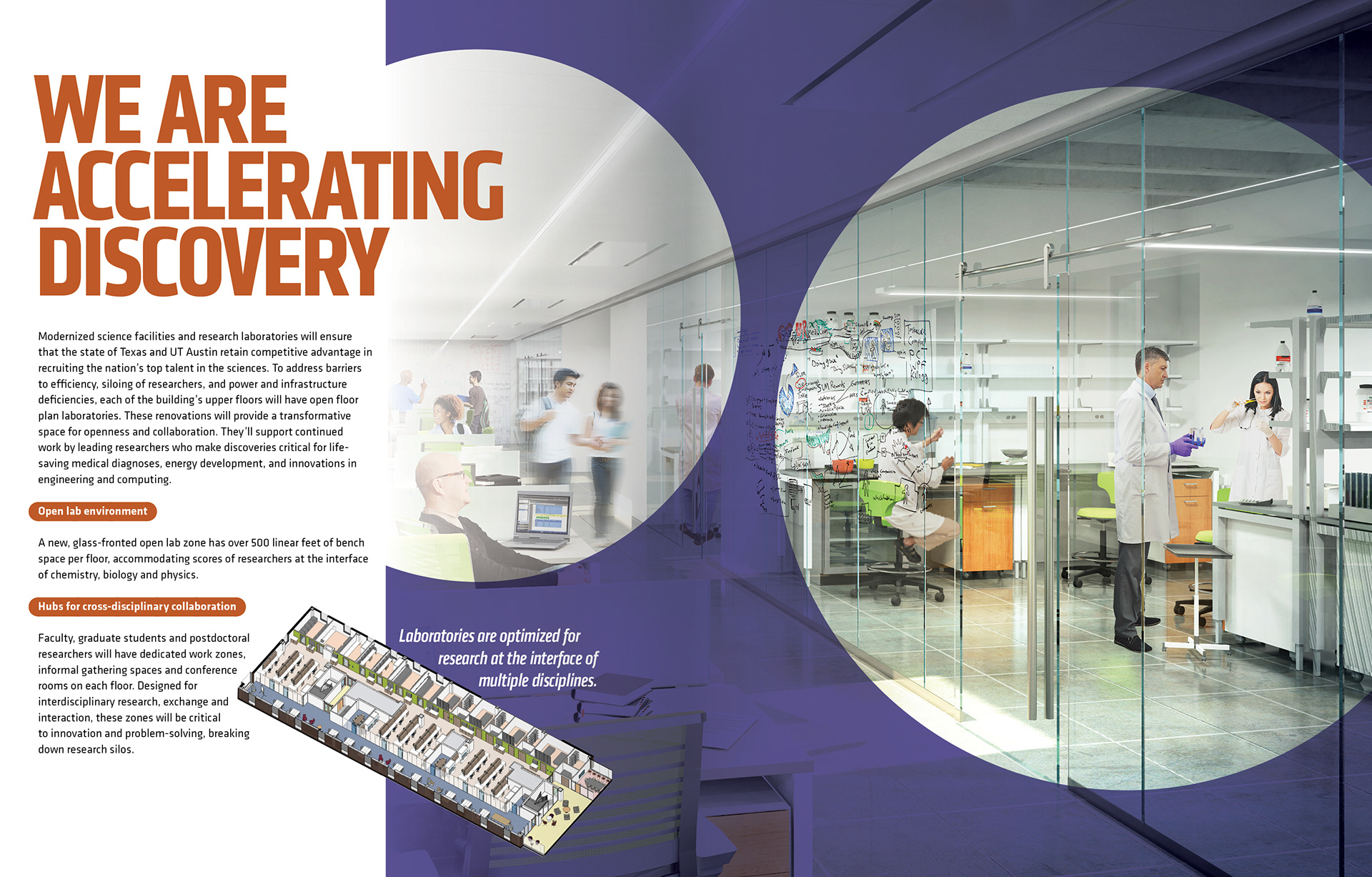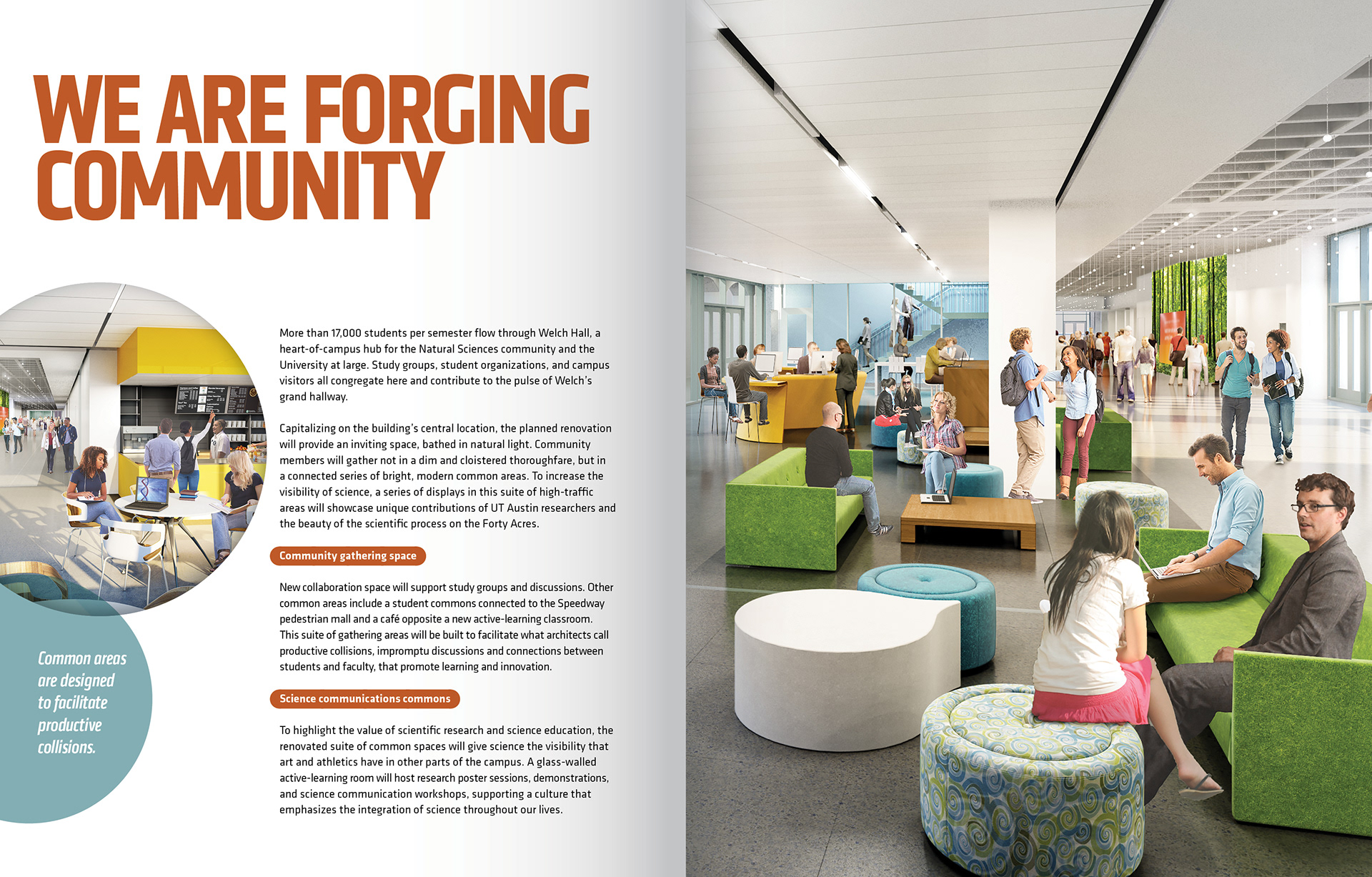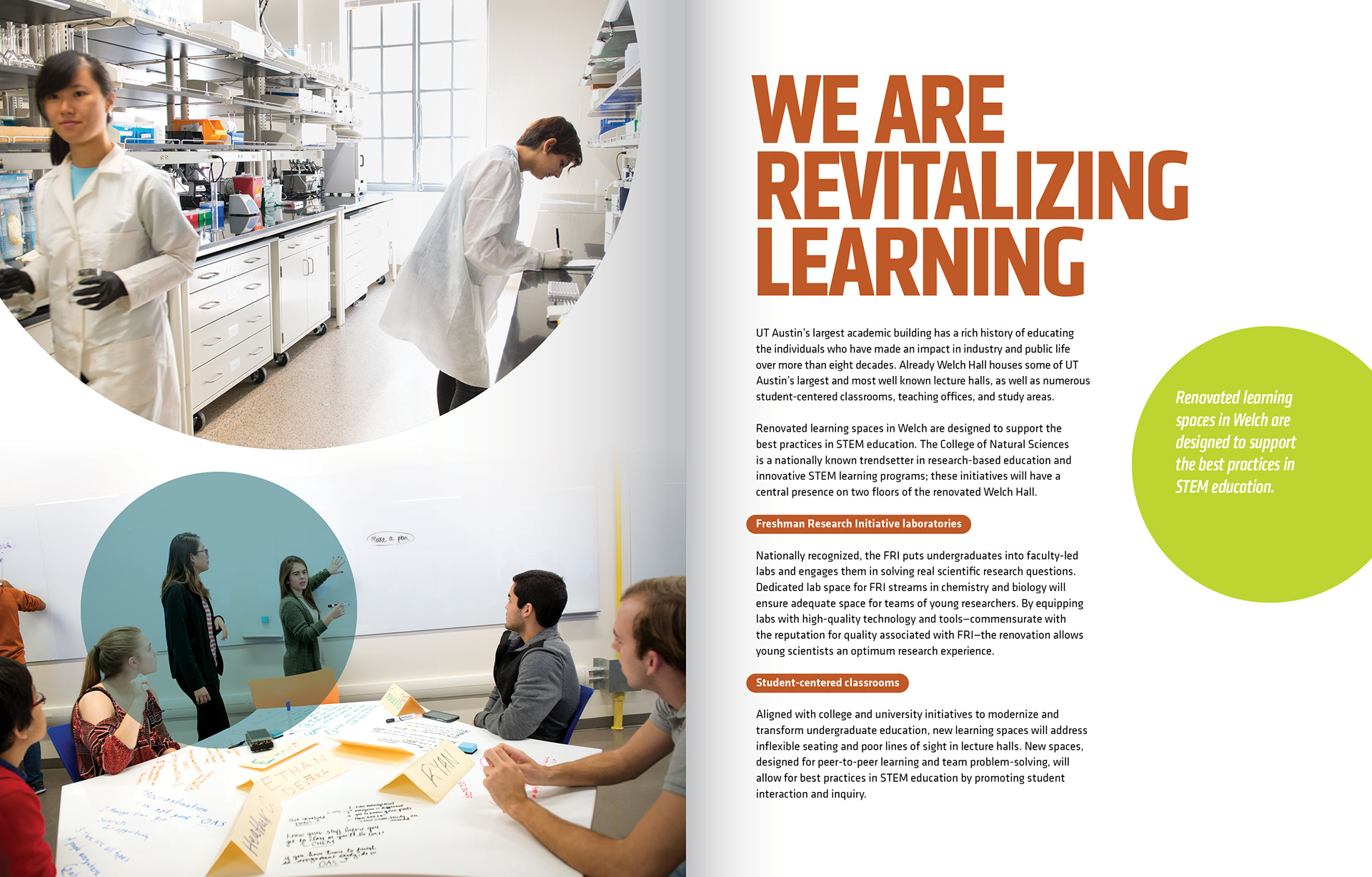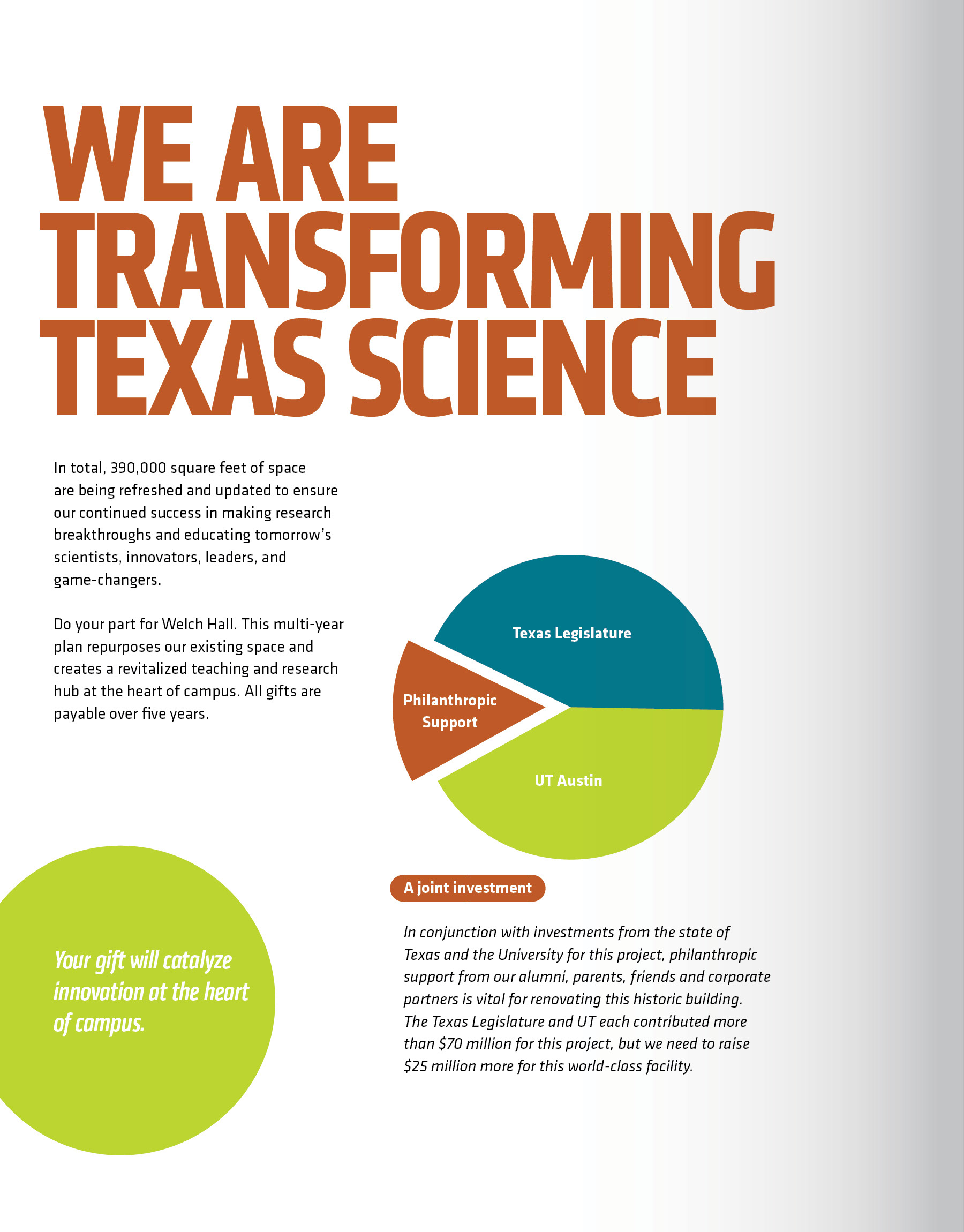 Role:
Creative Director
Goal:
Welch Hall Renovation Fundraising Campaign: Create a fundraising packet for face-to-face meetings with prospective donors and a microsite for crowdsourcing funds.
Audience:
Friends of the College.
Process:
Collaborating with my client and the CNS Communications Director, I crafted content to highlight important aspects of UT's Welch Hall, its historical value and its potential for state-of-the-art renovations. Hosting nearly 10,000 students every day, Welch Hall is the nucleus of discovery and research on campus.
Solution:
A self-cover folder booklet and microsite aligned with another UT fundraising campaign. I placed heavy emphasis on state-of-the-art learning spaces and social hubs for networking, while also focusing on the science community and inclusion.
Impact:
Funds were secured for the renovation via legislative support, university funds and private donors. Crowdsourcing fundraising and naming options are ongoing.
Font: Klavika by Process Type Foundry.