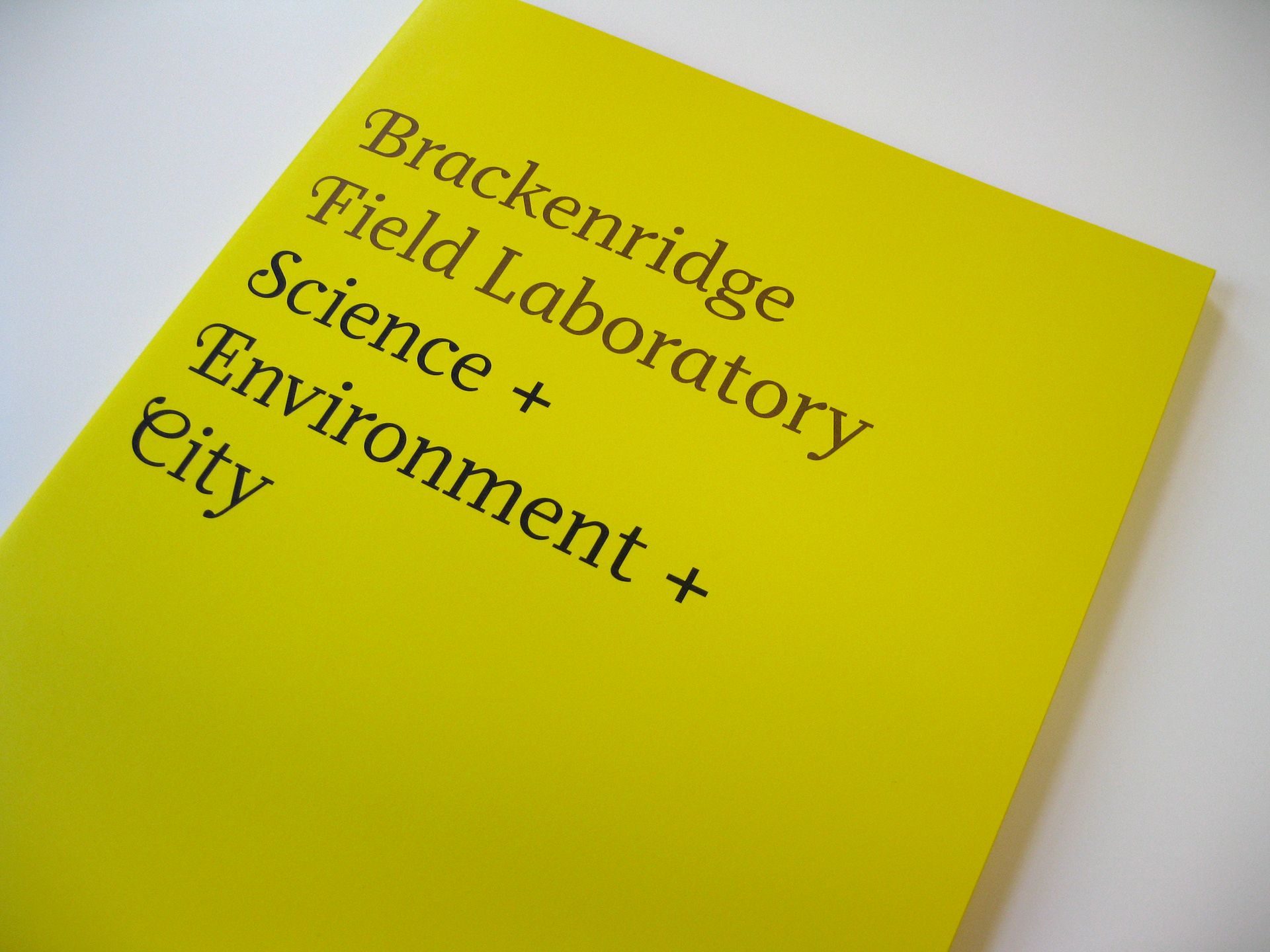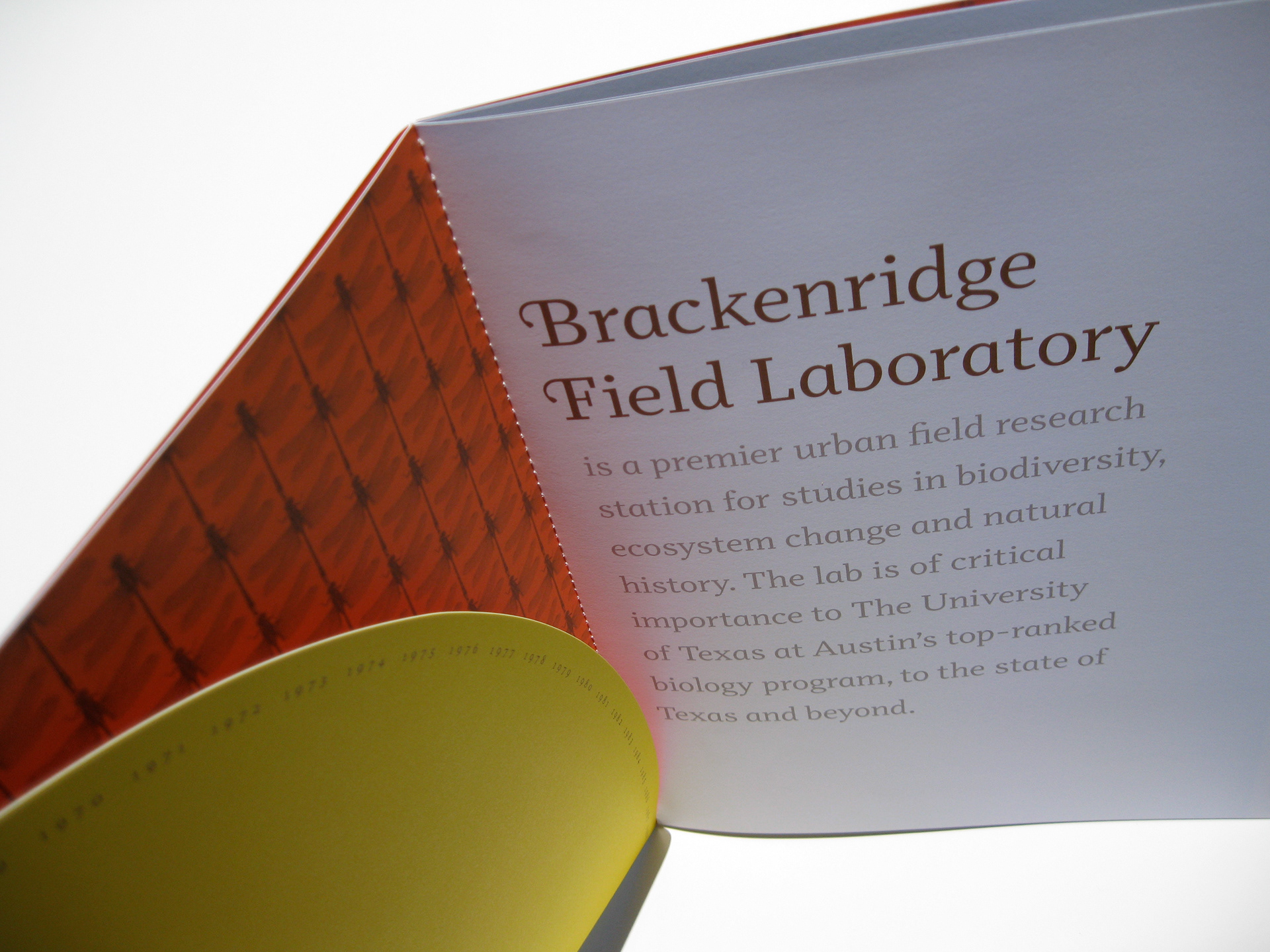 Role:
Art Director and Designer
Goal:
Rally the base, educate the public and defend the existence of the Brackenridge Field Laboratory (BFL), which was under threat of redevelopment in 2009. BFL is an urban research station founded in 1967 containing 82 acres and research infrastructure in the heart of Austin, Texas.
Audience:
UT System Board of Regents and BFL Stakeholders
Process:
The CNS Communications Director outlined three strategic points highlighting BFL's value to UT Austin and beyond: its unique location within an urban environment, its rich reserve of historical research data and its close proximity to UT Austin's main campus. Using these three key messages, I created a campaign advocating for BFL.
Solution:
A modular print kit, including a booklet with self-cover folder pockets. Custom photography, data points and a strong narrative reinforce the value of BFL to our audience. Matching yellow shirts were distributed to advocates for BFL.
Impact:
The Board of Regents voted unanimously to preserve BFL.
Personnel:
Strategy and writing by Lee C. Font: Odile by Kontour.