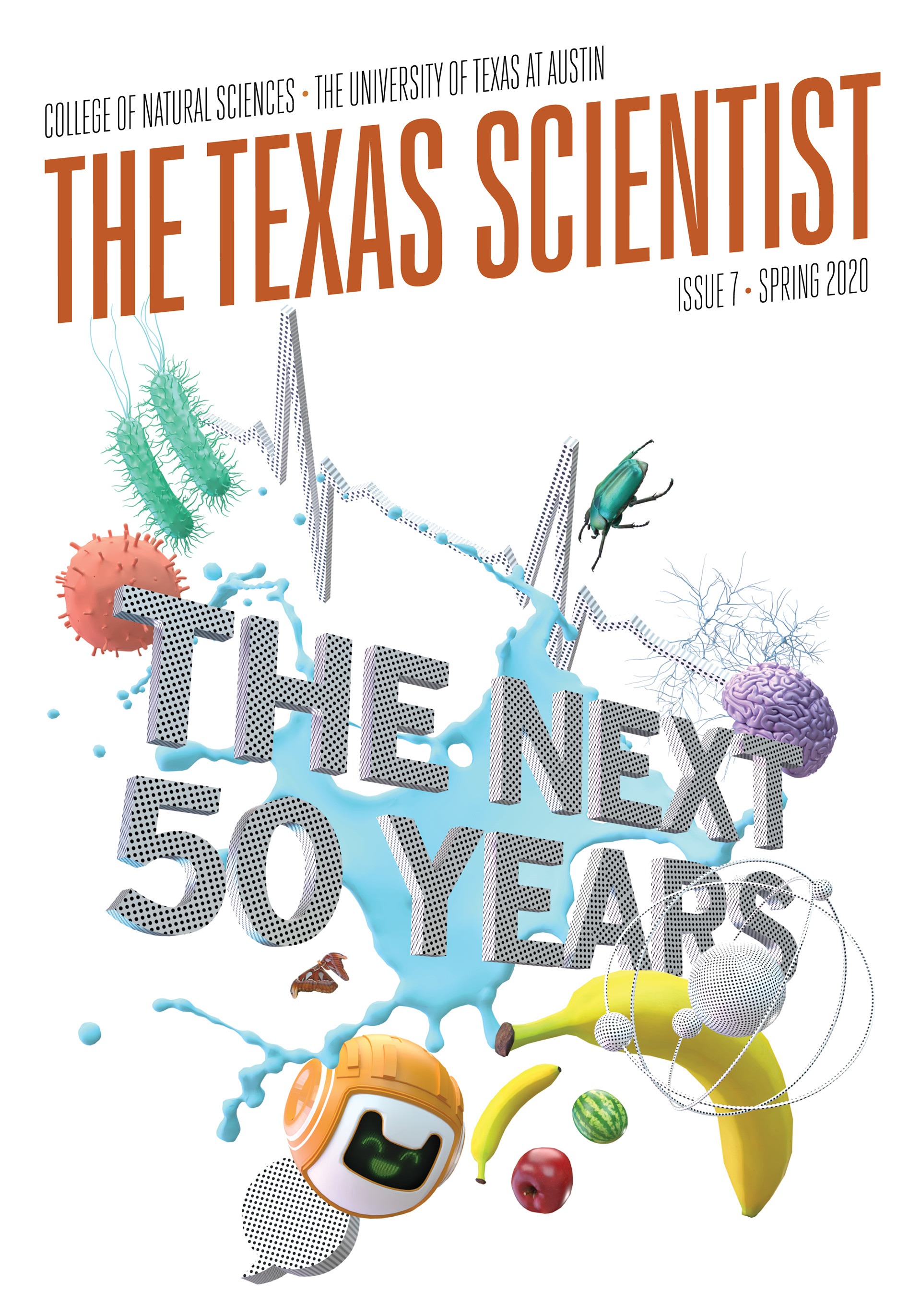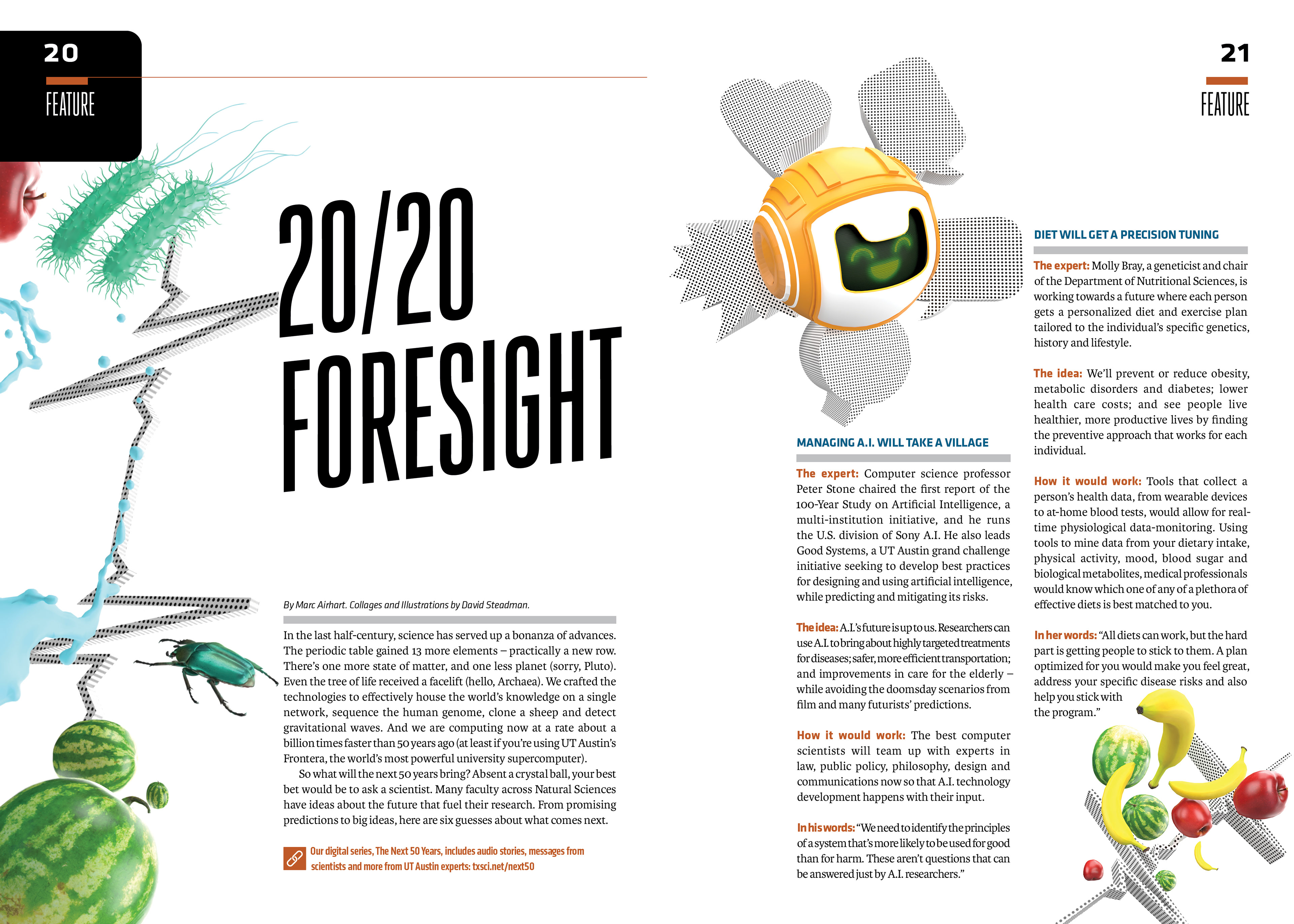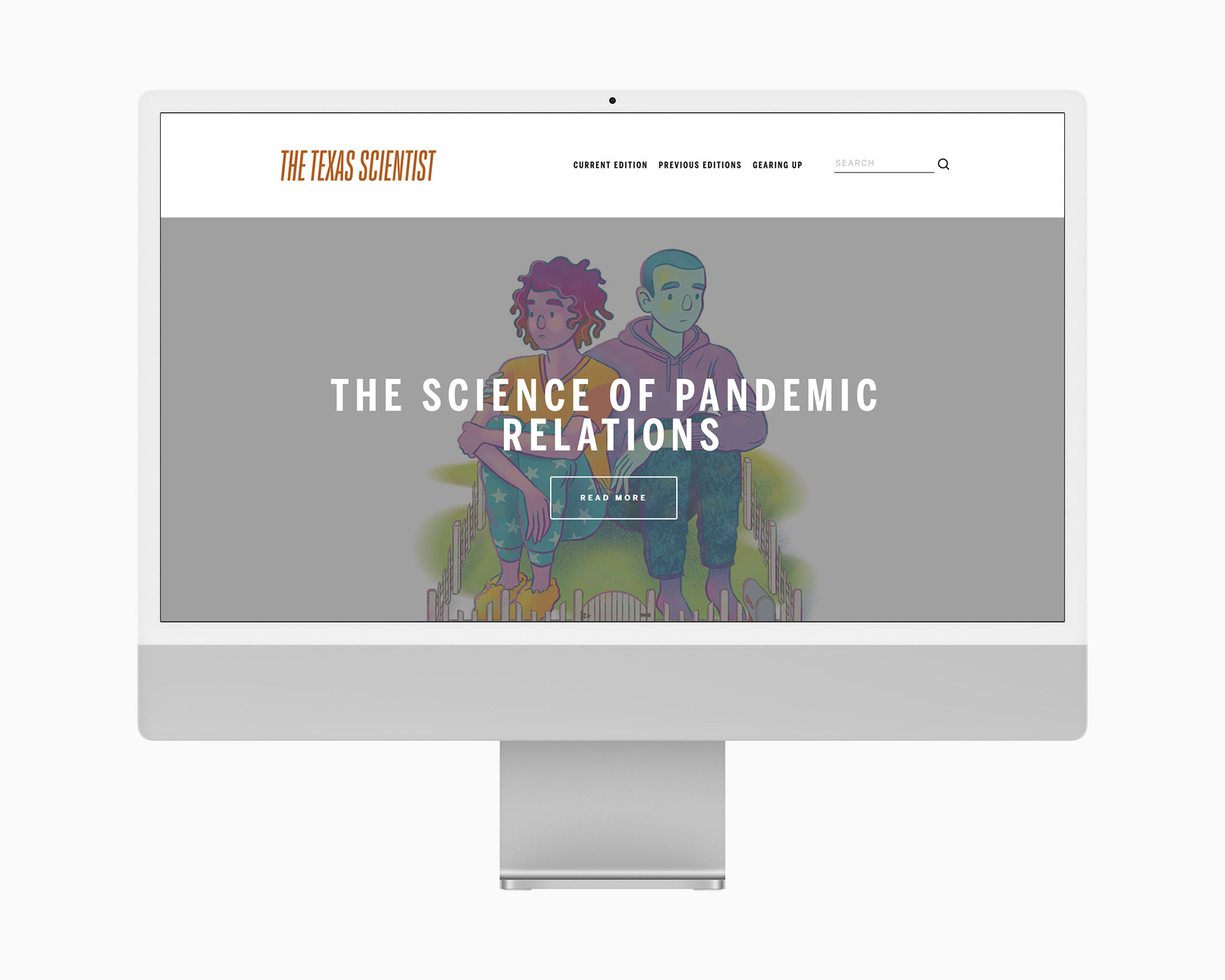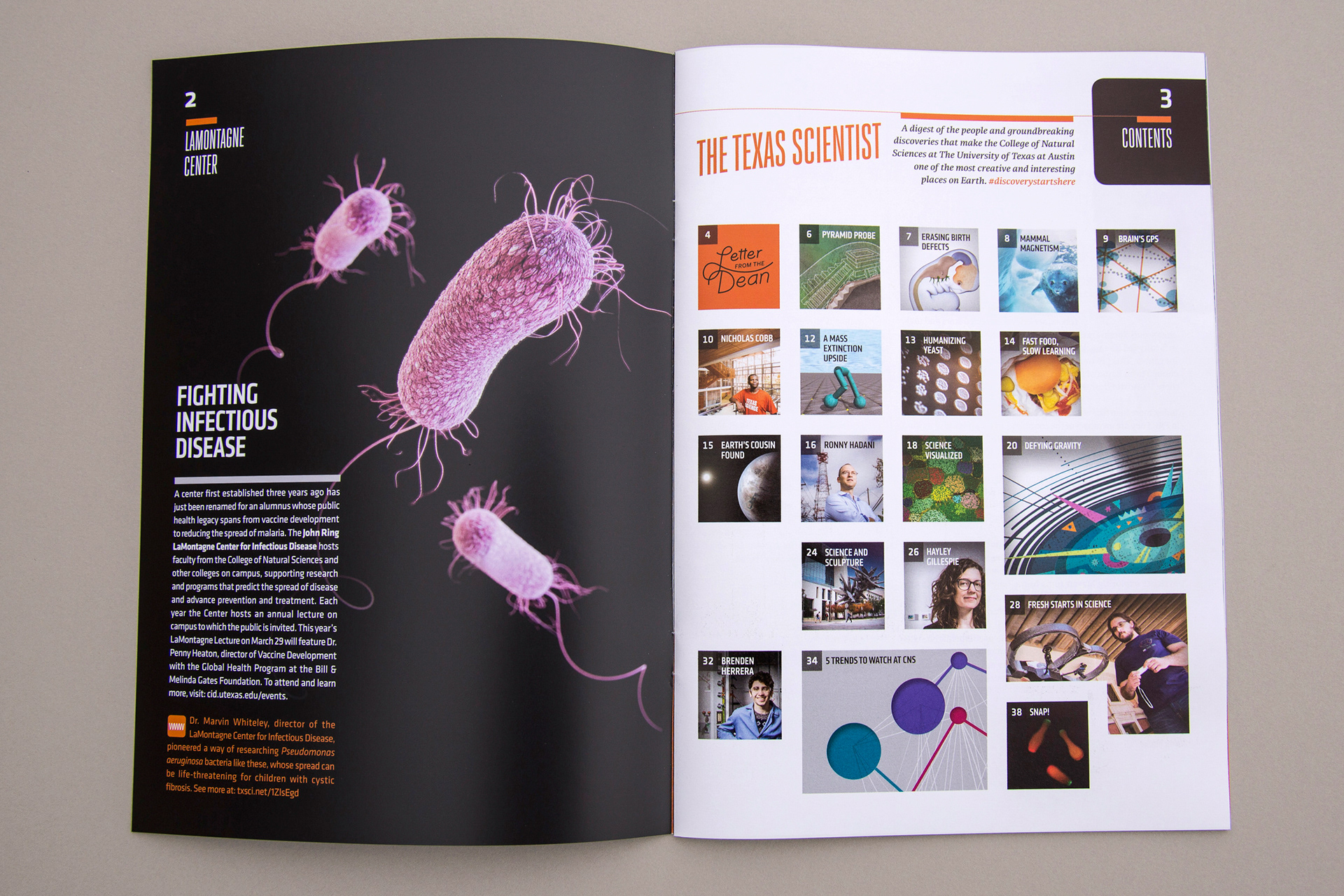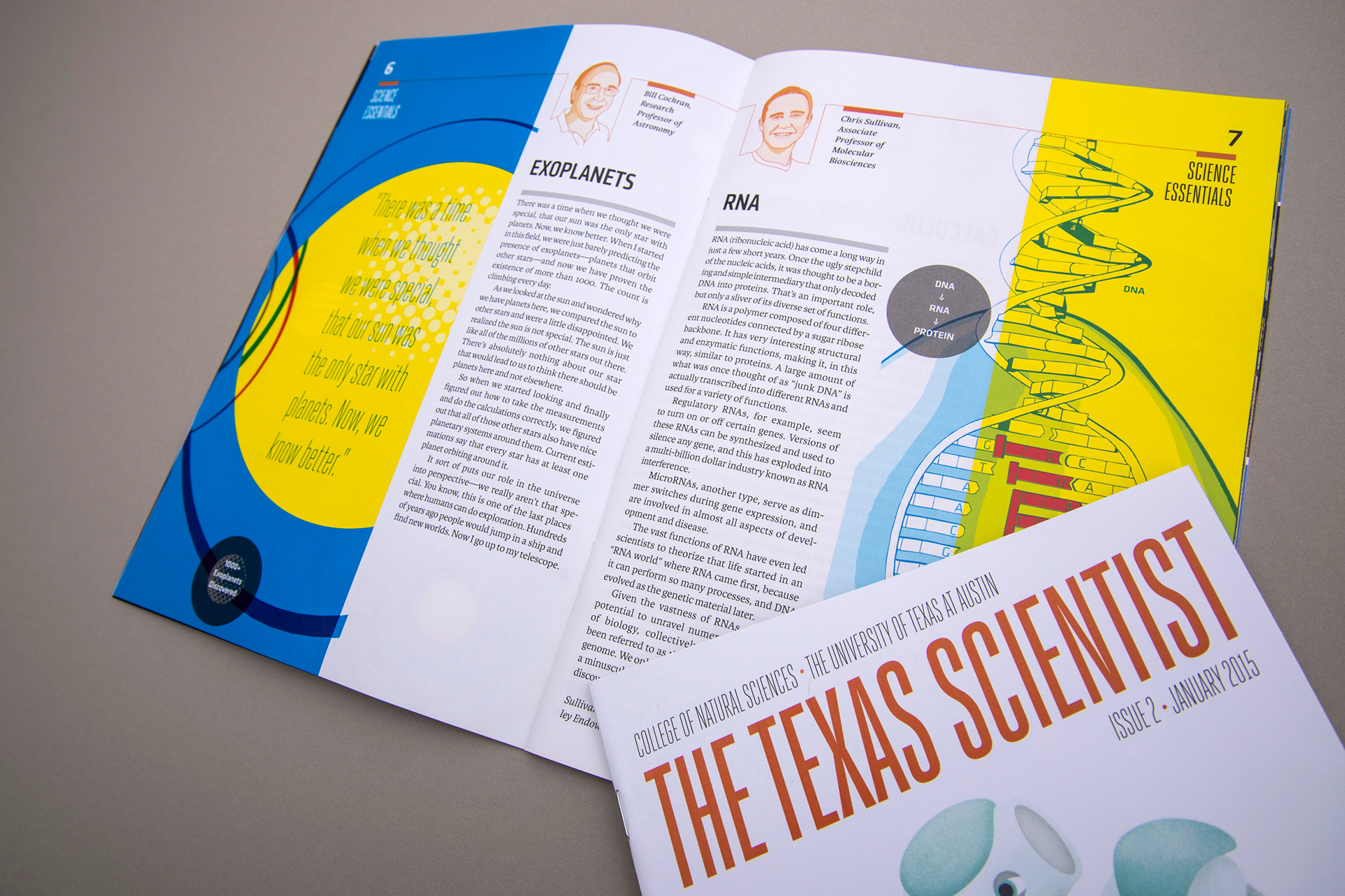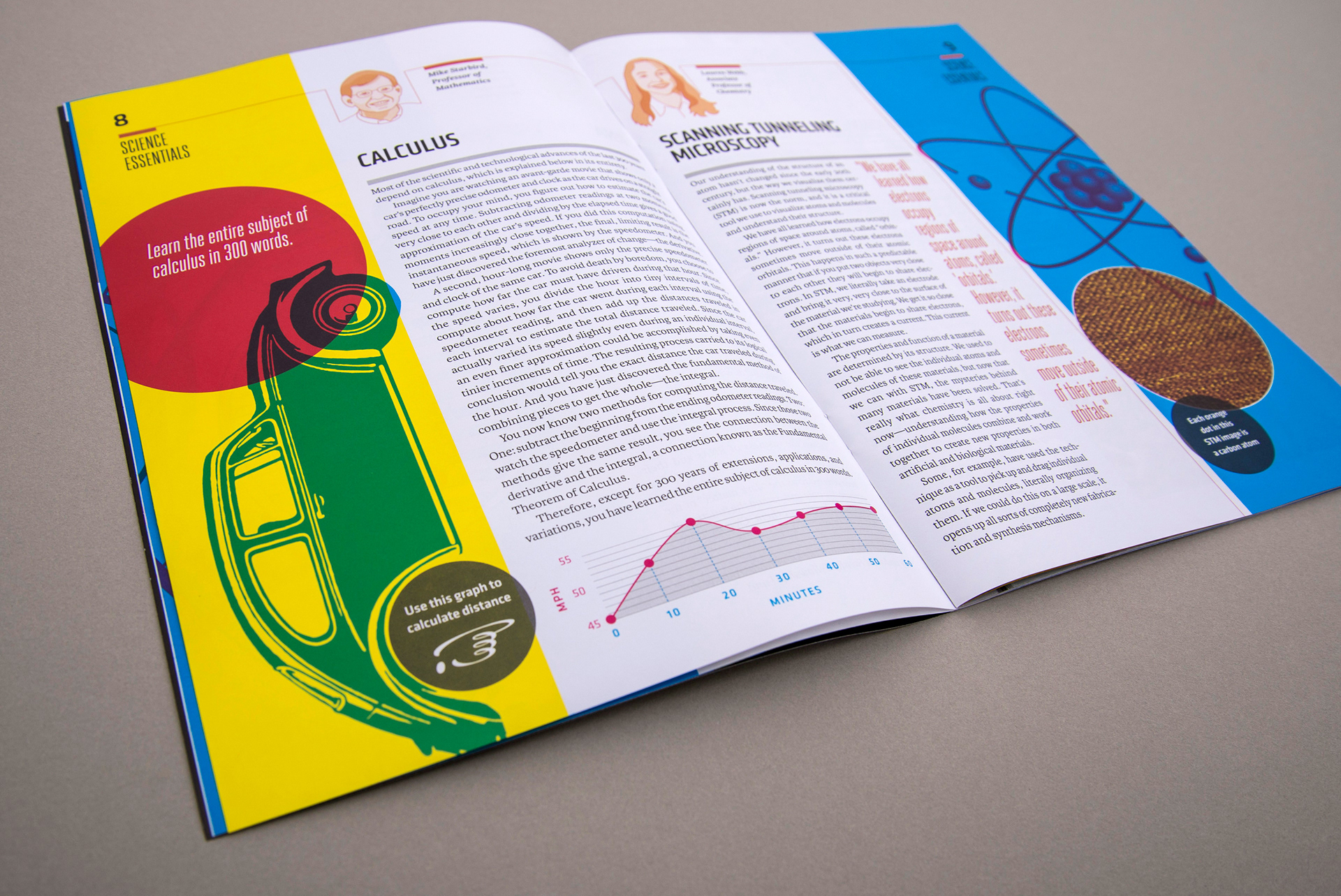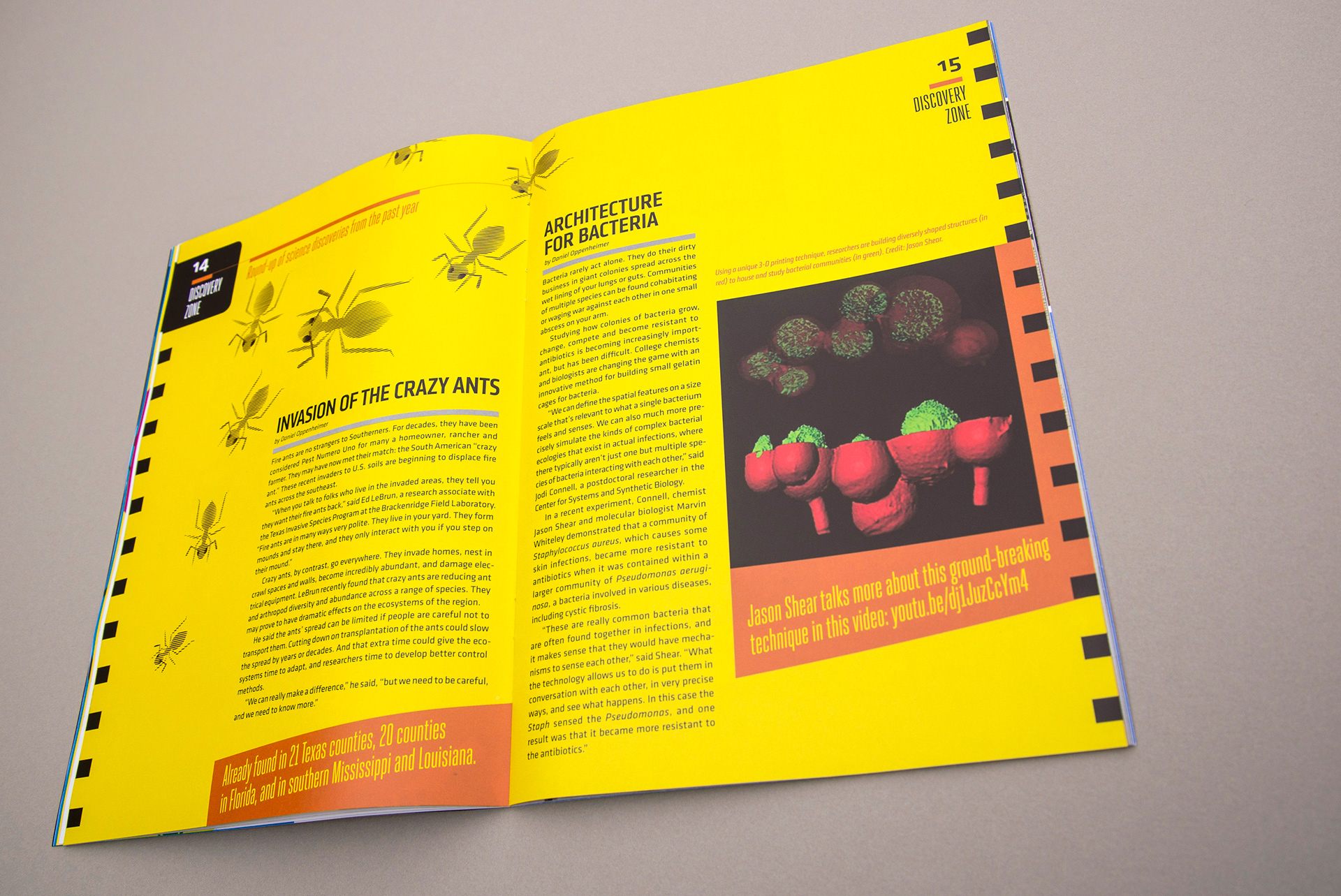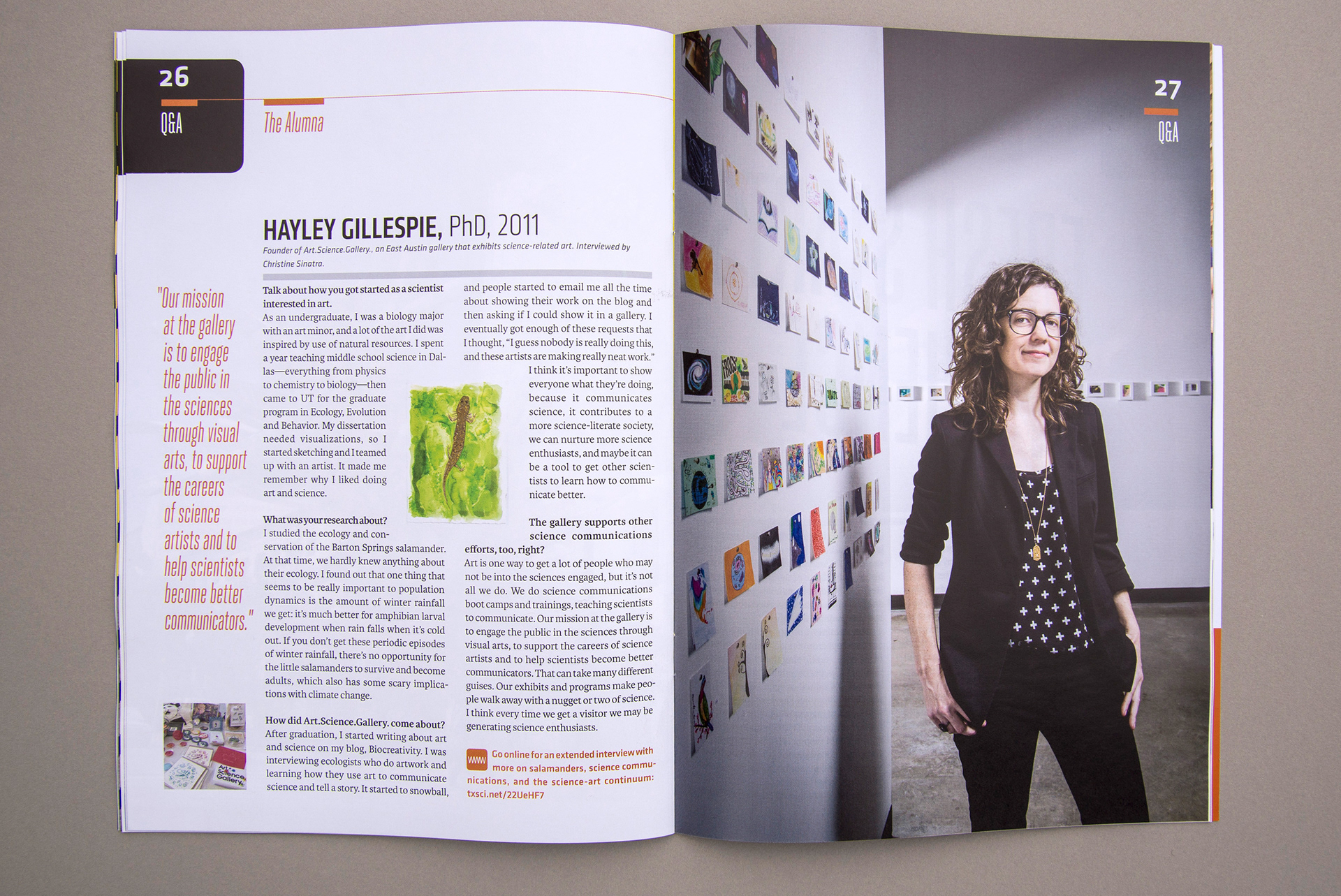 Role:
Art Director and Designer
Goal:
Create a new alumni magazine for print and digital media.
Audience:
College of Natural Sciences alumni community, prospective students and general public.
Process:
In collaboration with an editor, my creative process was anchored by two goals: giving readers more of what they want and simplifying our internal production processes.
For content curation, the editor and I were able to make informed choices on what to leave out of our communications by using reader surveys from our previous alumni publication. We placed more emphasis on current research and rich scientific imagery.
For production, we developed a framework based on the concept of "diversity within uniformity," thereby making the articles concise and uniform in format. Alumni magazines are resource-heavy projects requiring contributions from many people. To expedite processes in writing and art production, this new publication was built with facility in mind. It comprises 15 to 20 articles in an informal, lifestyle magazine format. All of the articles except for two features are limited to 400 words. These articles are grouped within thematic categories, limited to two or four articles each, established by the editor. The modularity of the content allows for easy layout and dispersal.
Solution:
A compact, image-heavy publication with short articles strategically grouped into thematic categories that highlight the breadth and depth of research and education at Texas Science. Streamlined typography provides the structure while photography and illustration add visual interest. An illustration on the cover, also used for the feature story, creates a humanistic tone throughout the series.
Impact:
The Texas Scientist
is a highly regarded publication recognized by the UT System Chancellor's Office for its expert writing and visual design. Reader survey feedback is positive, enforcing our commitment to keep the Texas Science community informed and united.
Personnel:
Editorial direction by Christine S., illustration by Jenna L. and portraiture by Vivian A. plus numerous other photographers. Fonts: Heroic Condensed by TypeTrust, Karmina by TypeTogether and Klavika Condensed by Process Type Foundry.
Site: 
texasscientist.cns.utexas.edu