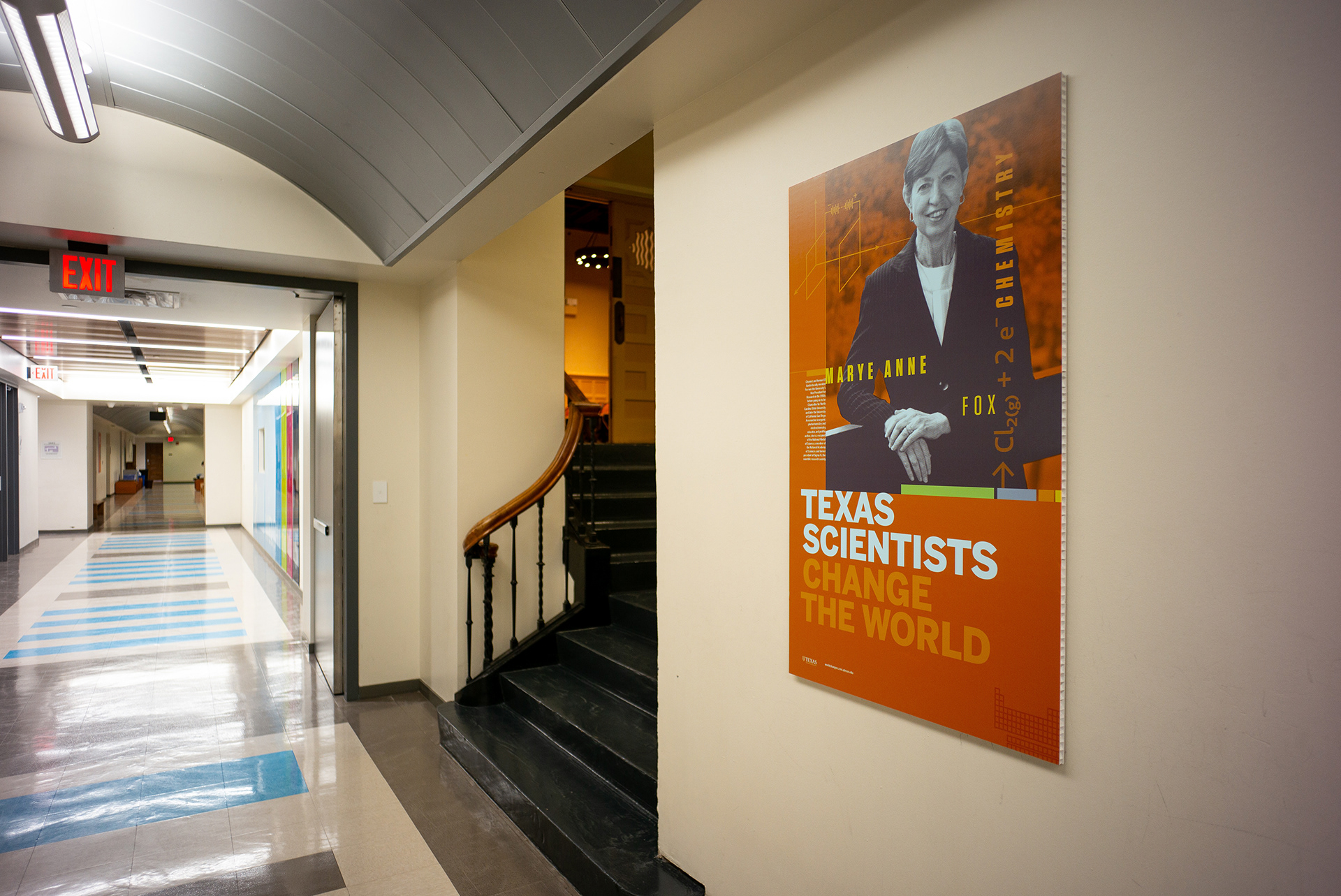 Role:
Creative Director and Designer
Goal:
Create a series of visuals with accompanying text that highlight the contributions of those underrepresented in the sciences. The graphics are shared via many media, including social media, digital monitors on The University of Texas at Austin campus and posters in academic buildings.
Audience:
Science majors in the College of Natural Sciences, primary and elementary schools across Texas and beyond, and the general public.
Process:
Collaborating with the Communications Director, I devised a system for content creation wherein each subject is highlighted by prescribed categories of information, such as biographical information with a limited word count, area of expertise and relevant research imagery. In addition to personal components related to the subjects, I also utilized a system of illustrations related to fields of study, as well as UT brand elements. Using a grid system, I created visual displays of the organized content for each person.
Solution:
A collection of digital and print assets that are shared across multiple media channels, highlighting contributions of those underrepresented in the sciences and anchored by the tagline "Scientists Change the World." The visual compositions place emphasis on the portraits while supporting graphics include area of expertise and the descriptive text offers biographical information. Digital assets include downloadable digital monitor slides, screensavers and posters for printing.
Impact:
In an effort to influence culture and alter social climate within scientific fields of study, the visual campaign is welcomed by many within the UT community and beyond.
Personnel:
Messaging by Christine S. Fonts: Benton Sans by Font Bureau and Tungsten by H&Co.
Site: 
worldchangers.cns.utexas.edu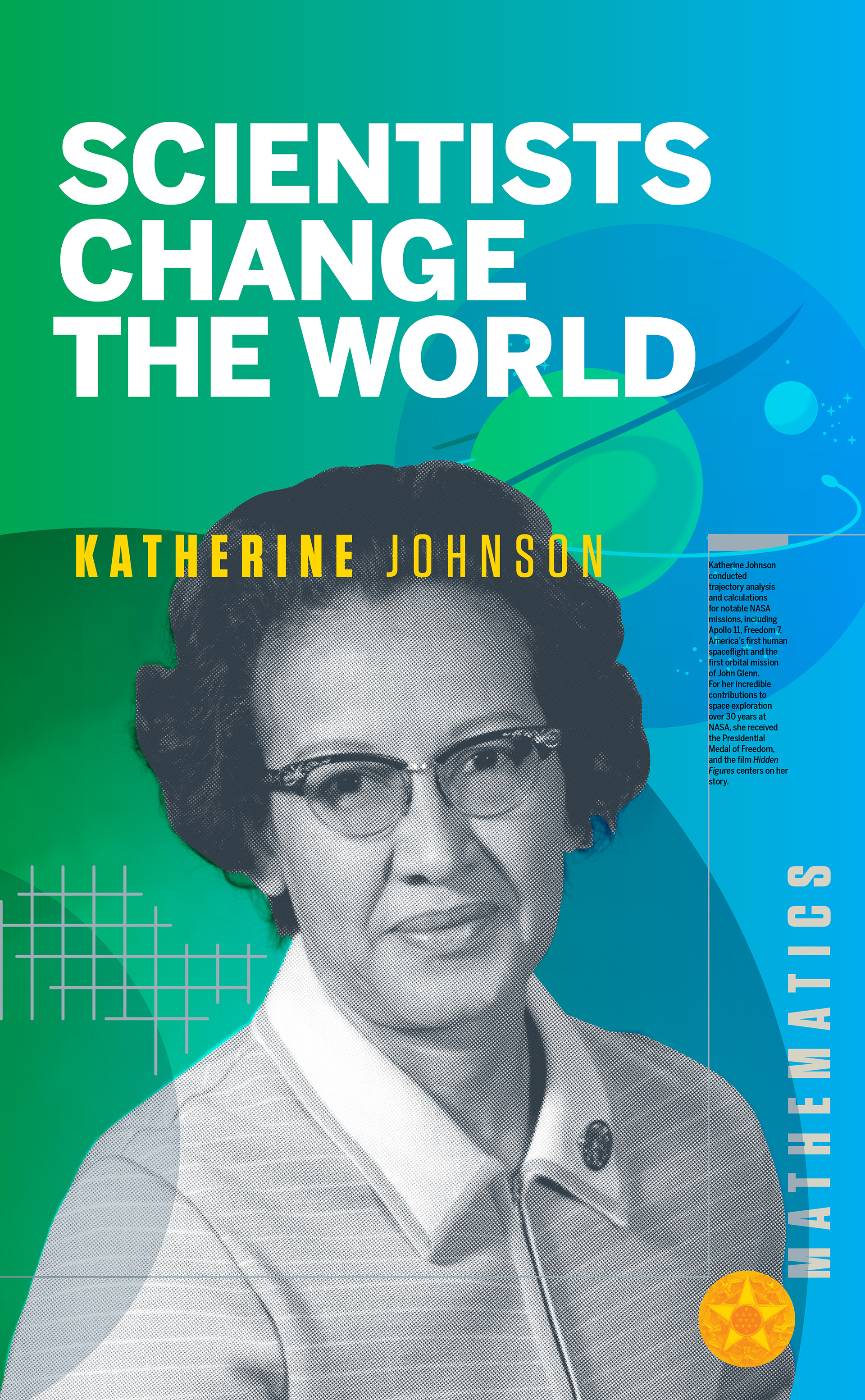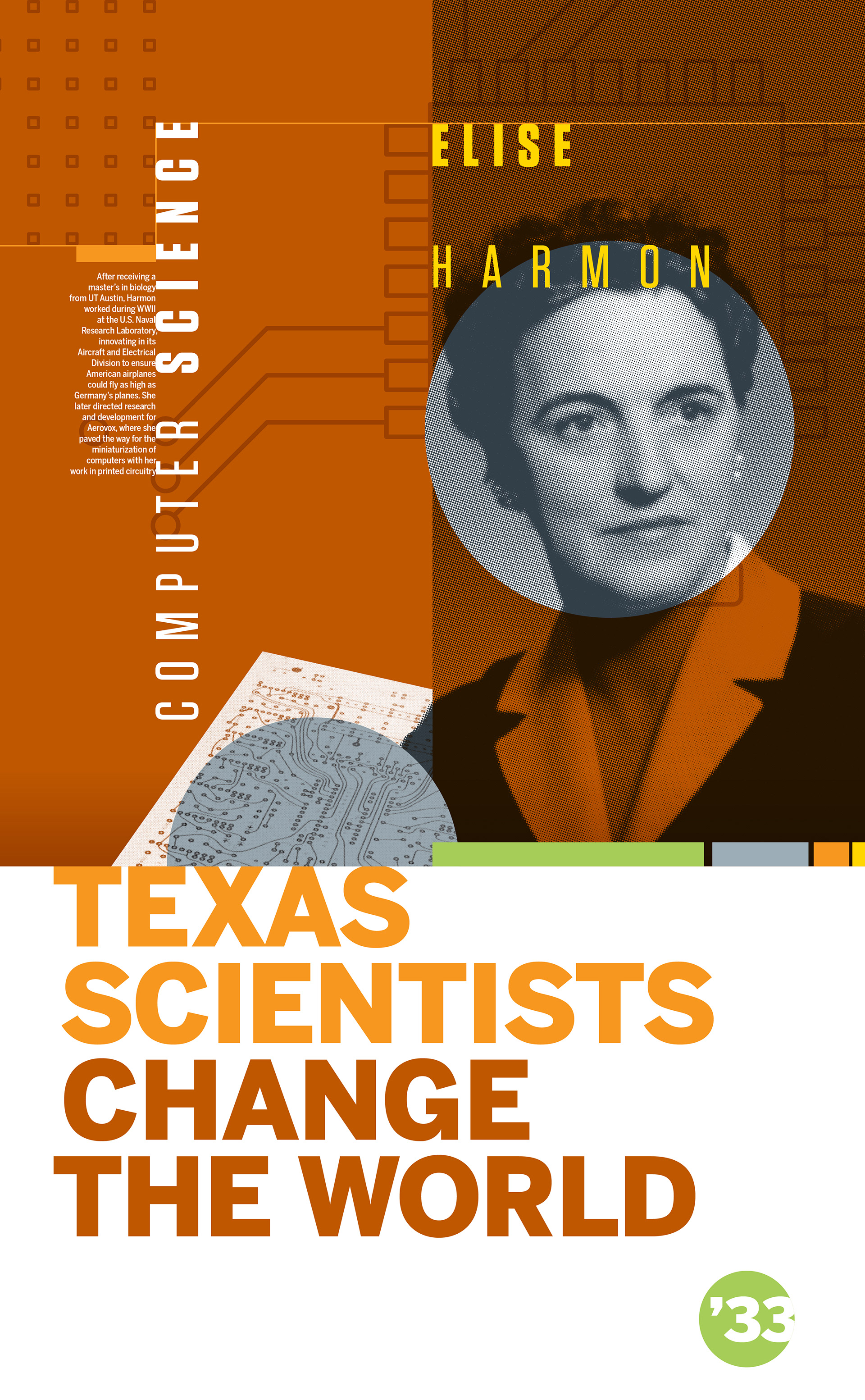 Screenshots of the World Changers Web site: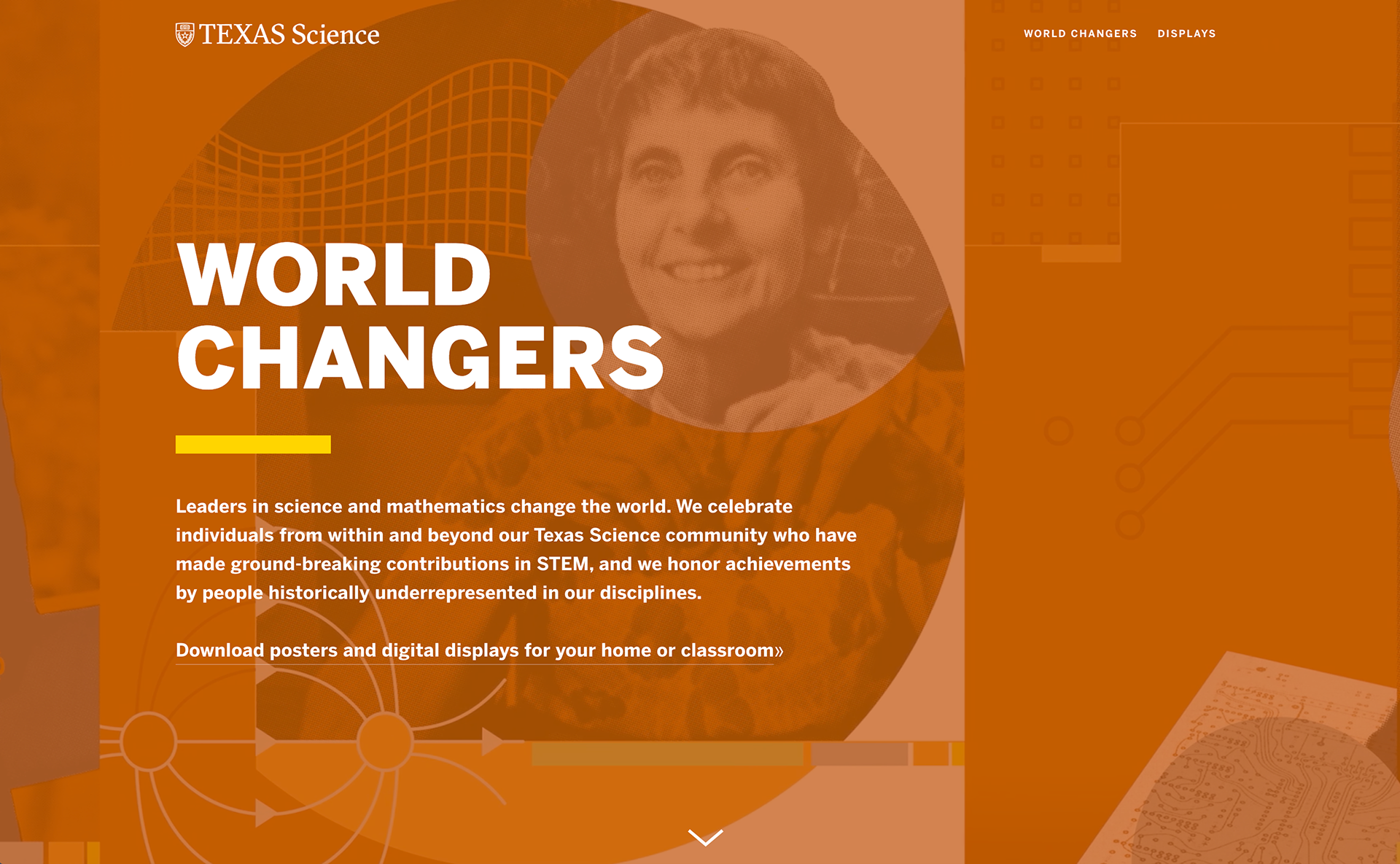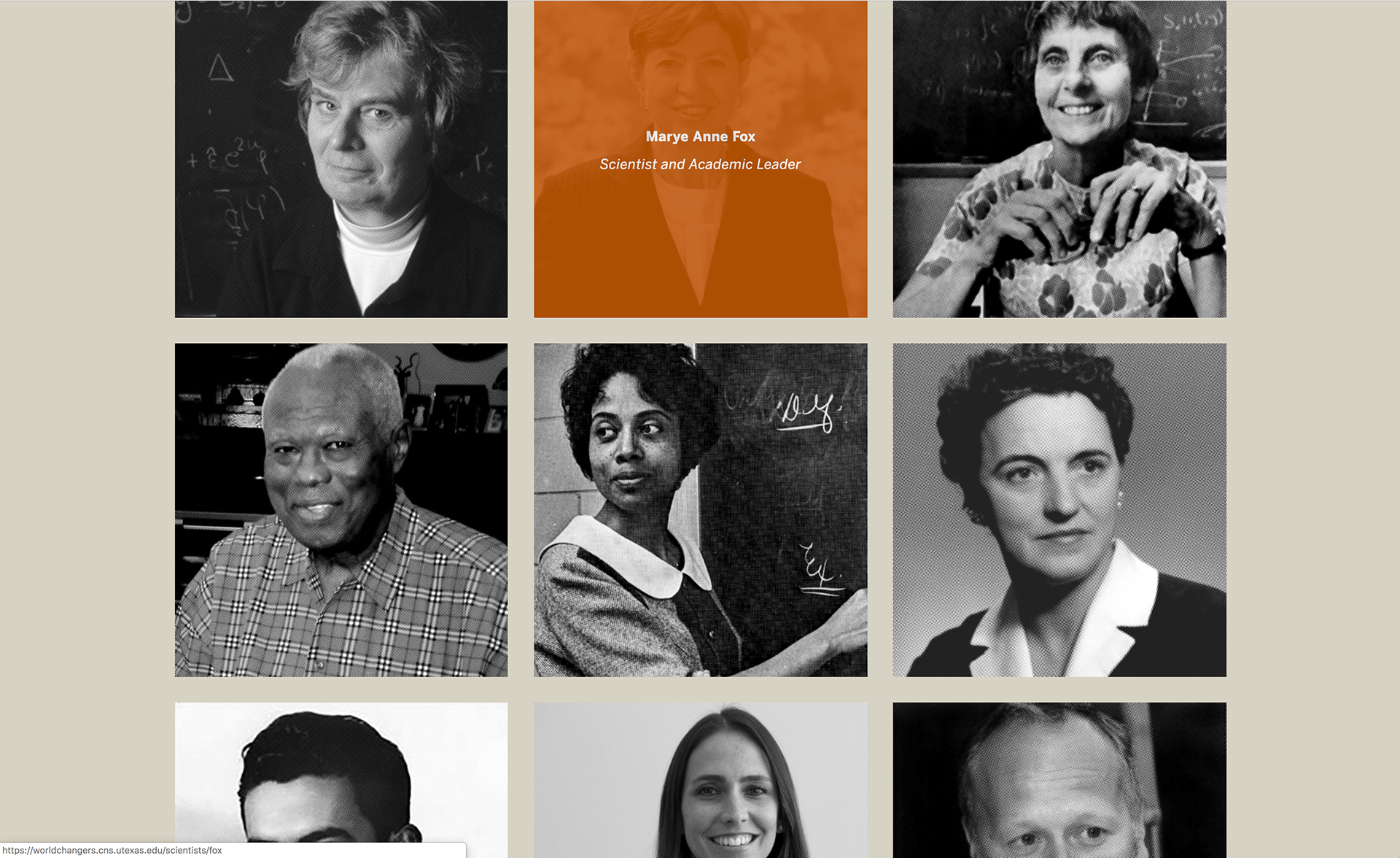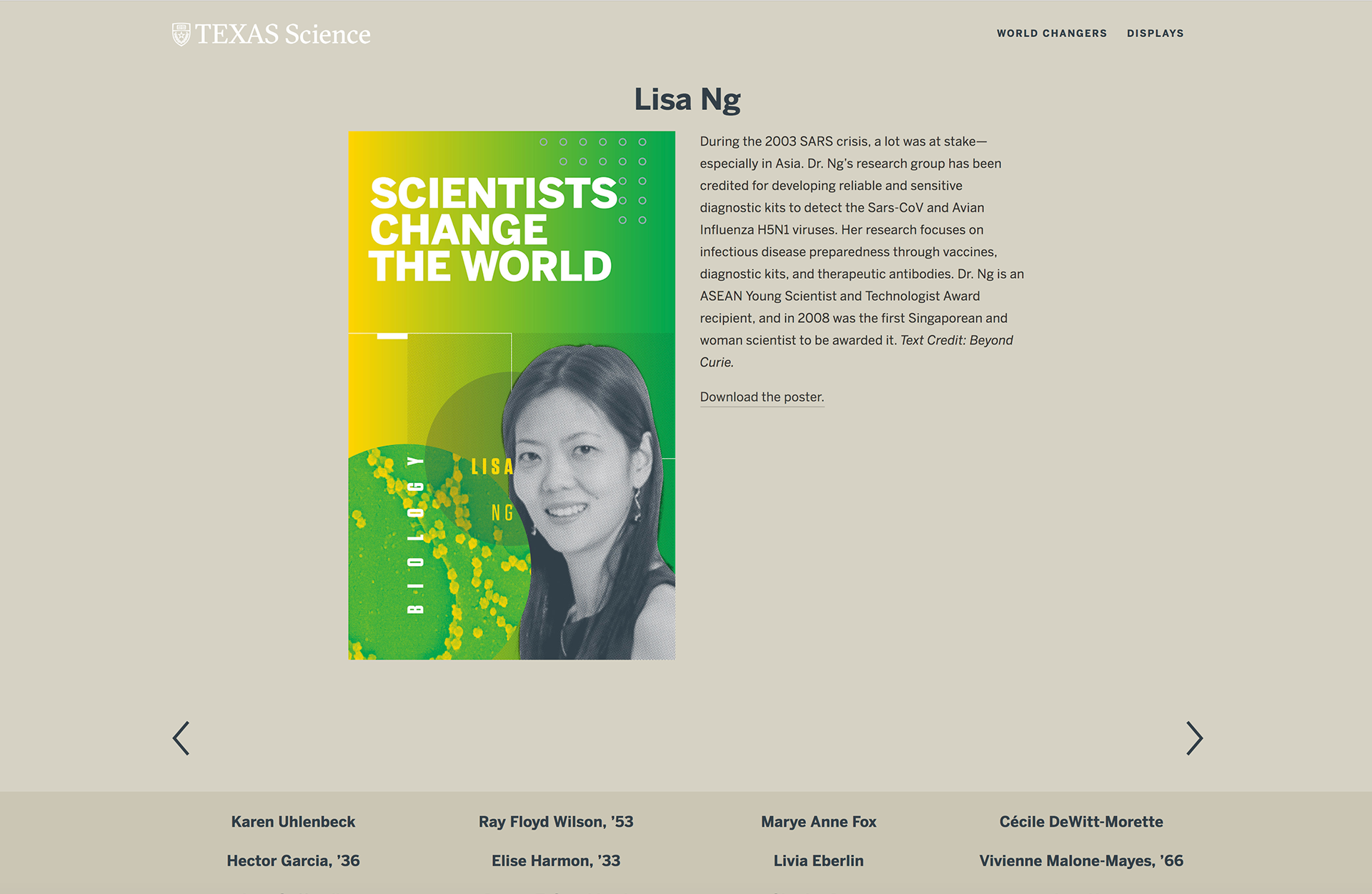 Digital monitor on the UT Campus: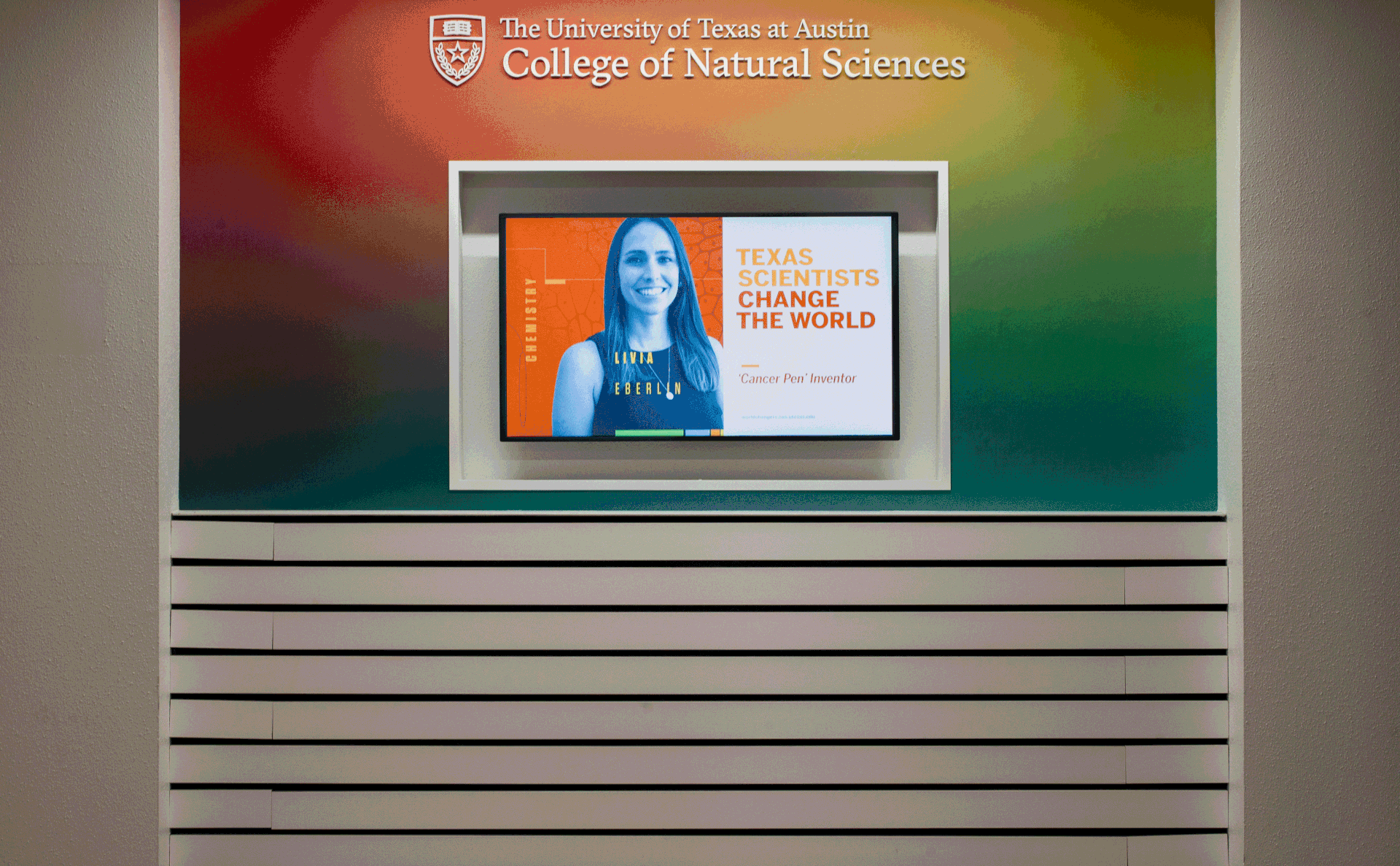 Examples of visual components without full body text and taglines: