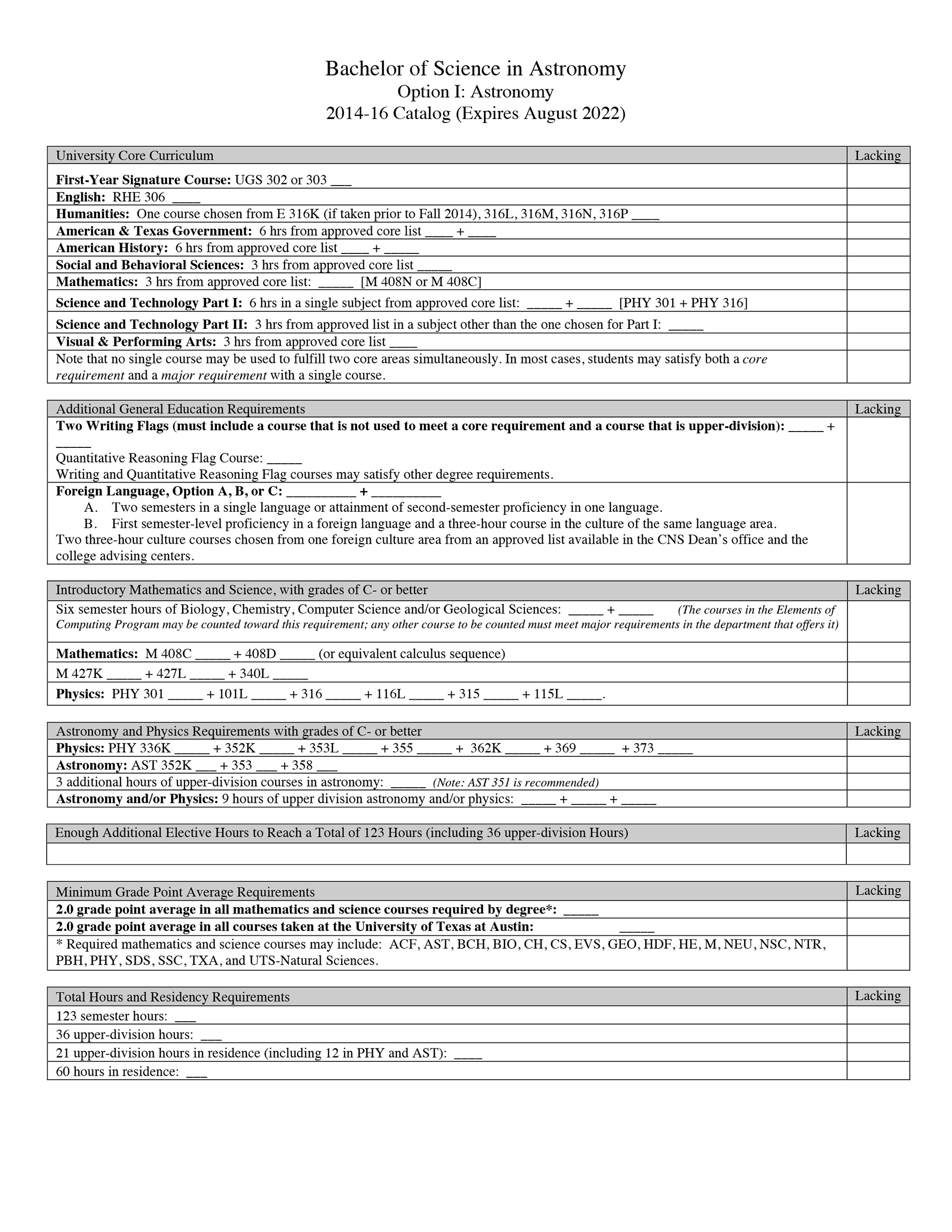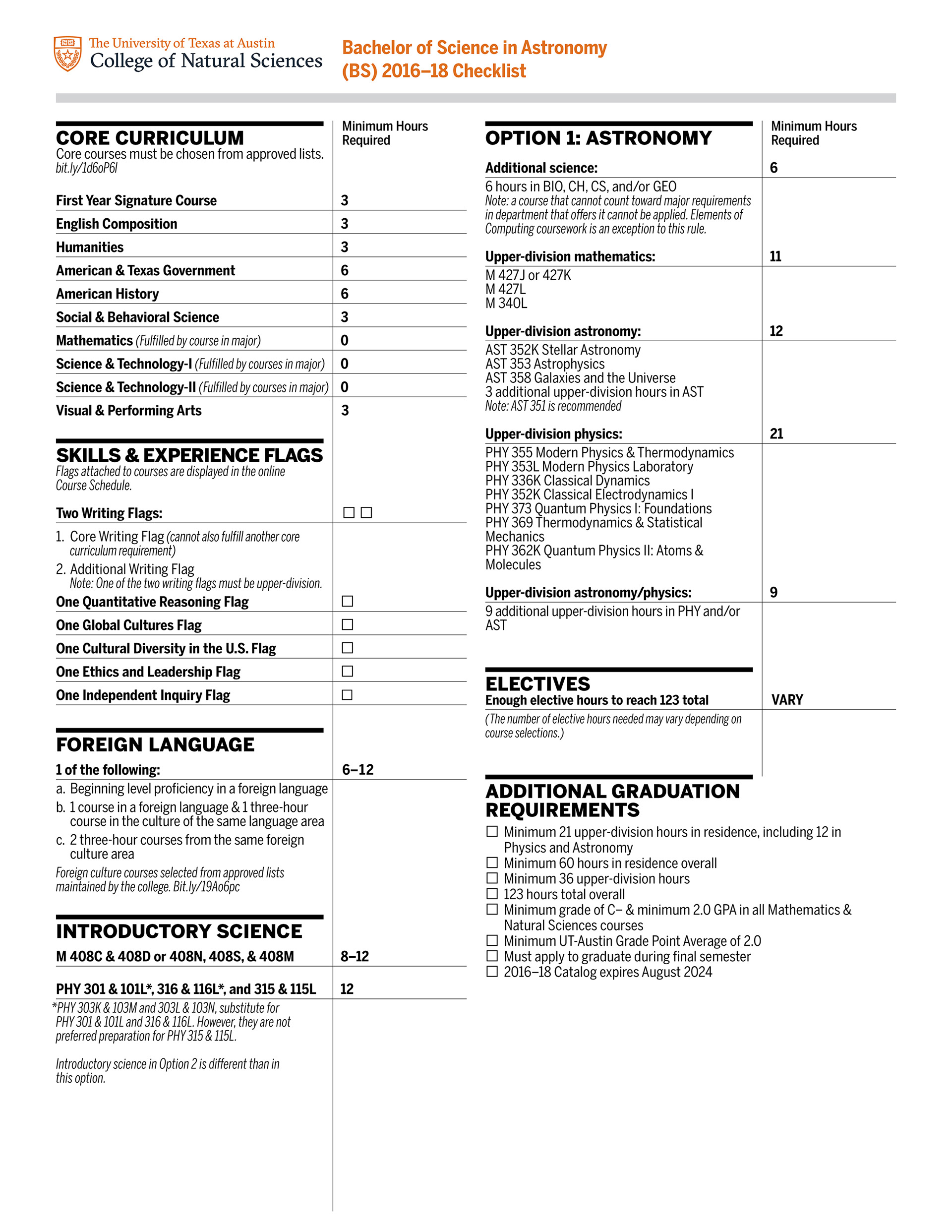 Role
: Designer
Goal
: Improve readability and function of degree course checklists used for face-to-face meetings between students and advisers.
Audience
: Students enrolled in the College of Natural Sciences
Process
: Collaborating with colleagues in Student Records, we removed superfluous content and added emphasis to course requirements within a tabular approach for the new design layout.
Solution
: A compact, single-page checklist PDF intended for print, but easily viewable on mobile devices.
Impact
: According to advisers who use the checklists daily, the redesign is easier to read and more visually appealing than the previous format. Advisers report a large decrease in time spent with students reviewing course requirements thanks to the organized format.